Charleston shooting: Dylann Roof 'almost backed down' from church massacre 'because everyone was nice'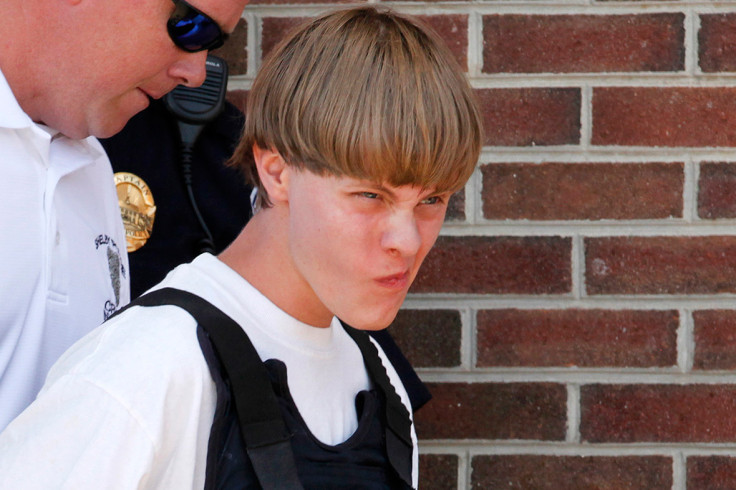 The white male who shot dead nine church-goers at a historic black church in Charleston, South Carolina, told police he almost did not engage in the attack because "everyone was so nice to him", according to sources quoted by NBC News.
However the 21-year-old, who was arrested in Shelby, North Carolina, after a 14-hour manhunt, decided to go ahead with his mission. Anonymous officials told CNN that Roof, who was extradited to South Carolina and is expected at a bond hearing, confessed to killing African-American people at the Emanuel AME Church because he wanted to start a race war.
The shooter is reportedly a committed racist, with his roommate revealing that he had been "planning something like that for six months".
Dalton Tyler told ABC news that Roof "was big into segregation and other stuff". "He said he wanted to start a civil war. He said he was going to do something like that and then kill himself," Tyler said.
A picture from Roof's Facebook page, later taken down, showed him wearing a black jacket with badges of flags of the white-apartheid regimes of South Africa and Rhodesia (now Zimbabwe).
The governor of South Carolina, Nikki Haley, called for the death penalty for him.
"This is a state hurt by the fact that nine people innocently were killed," Nikki Haley said. "We will absolutely want him to have the death penalty."
Roof entered the church while a Bible study meeting was taking place. He sat down for one hour and at 9pm started shooting.
The shooting victims — six women and three men — ranged in age from 26-year-old Tywanza Sanders, a recent graduate of Charleston's Allen University, to 87-year-old long-time worshipper Susie Jackson.
© Copyright IBTimes 2023. All rights reserved.