Charlie Hebdo Paris massacre: Apple, Google and Mark Zuckerberg respond to attacks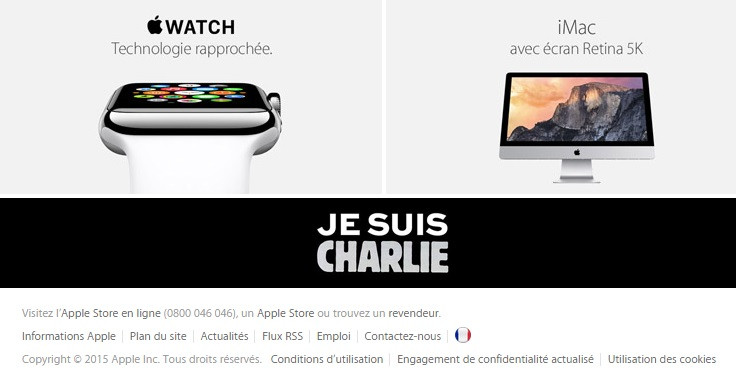 Mark Zuckerberg, Apple and Google have responded to the attacks on the French satirical magazine Charlie Hebdo, which left 12 people dead, including eight journalists.
In a Facebook post today (9 January), Mark Zuckerberg condemned the attacks, calling on the social network's billion members to reject "a group of extremists trying to silence the voices and opinions of everyone else around the world."
Zuckerberg added: "I won't let this happen on Facebook. I'm committed to building a service where you can speak freely without fear of violence. My thoughts are with the victims, their families, the people of France and the people all over the world who choose to share their views and ideas, even when that takes courage."
The CEO also revealed that he had received a death threat from "an extremist in Pakistan" several years ago because Facebook refused to remove content about Mohammed that offended some users.
"We stood up for this because different voices - even if they're sometimes offensive - can make the world a better and more interesting place," Zuckerberg said, adding: "We never let one country or group of people dictate what people can share across the world."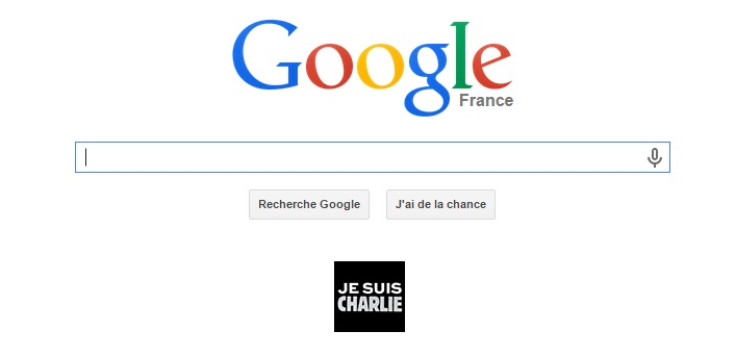 Apple has added 'Je suis Charlie' to the foot of its French website, a phrase of solidarity shared by Twitter users worldwide, who have changed their display picture to the message, which reads 'I am Charlie' and marks a stand against attacks on freedom of expression.
Having first displayed a black ribbon on its French home page, Google now also has the Je suis Charlie message below its search bar. The company has pledged €250,000 (£195,000) via the Digital Press Fund to support the magazine, which plans to publish one million copies of next week's issue, dwarfing its usual print run of 60,000.
Eight members of the magazine's staff were murdered by gunmen who stormed its weekly news meeting in Paris on Wednesday and remain at large.
© Copyright IBTimes 2023. All rights reserved.