Charlie Hebdo hostage siege: 'I mistook terrorist for police and shook his hand' says salesman in Dammartin-en-Goële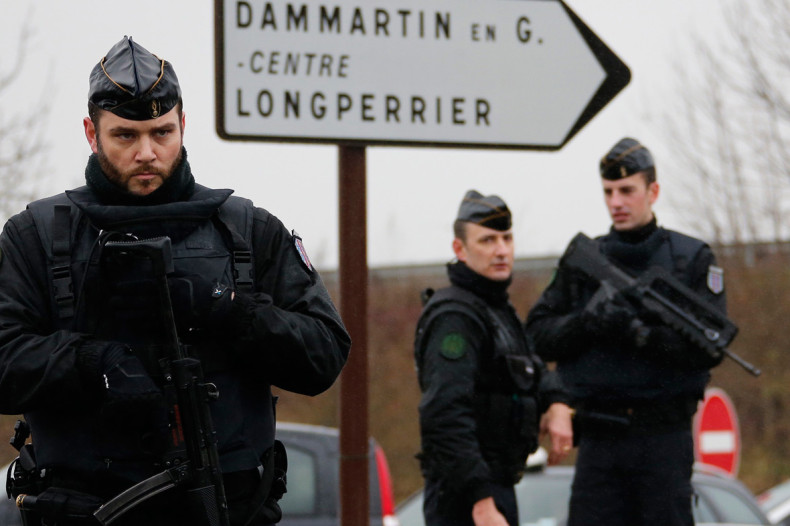 A French salesman narrowly avoided being taken hostage by the Charlie Hebdo suspects and shook the hand of one of them because he mistook him for a police special operations officer.
The man, who only gave the name of Didier, said he had a meeting with Michel Catalano, the owner of the printing company Creation Tendance Decouvert (CTD), in Dammartin-en-Goële where the two Kouachi brothers Cherif and Said are holed up with hostages.
"When I arrived, my client was out with an armed man who posed himself as police. My client asked me to leave, so I left. The man who posed himself as policeman told me 'Get out of here, we don't kill civilians'," Didier told France Info radio.
That latest comment "massively challenged me" , he continued, and pushed him to call police. "I assumed that he was one of the terrorists."
The family of Catalano told Europe 1 that they are really worried because they have not heard of him since the morning. They fear he has been taken hostage.
French television channel France 2 reported that that the hostage taken by the Kouachi brothers is a 26-year-old man.
The salesman said that he initially did not recognised the man from the outfit because he was dressed as a policeman - black outfit, bulletproof and gun.
"He could have been a police officer if he hadn't told me 'we don't kill civilians'," Didier said. "They were heavily armed as police officers with a Kalashnikov-type rifle.
"I was in front of the business' door, I shook hands with Michel and one of the terrorists. He said 'I'm police. Get out, we don't kill civilians'."
"After I left, Michel [Catalano] closed the company's door behind me."
"I didn't know whether there was a hostage-taking situation or a burglary but I knew that there was something wrong. I have not heard gunshots," he said.
Michel is now believed to be being held hostage at his printing works on an industrial estate north east of Paris, surrounded by thousands of French armed police. Contact has been made with the hostage takers.