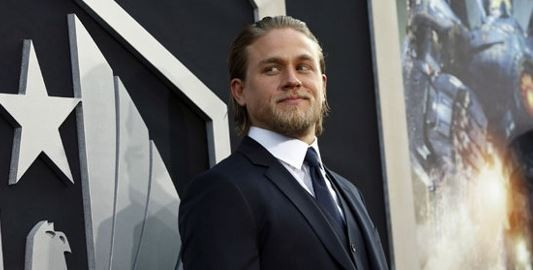 Charlie Hunnam reportedly quit playing Christian Grey in the film version of EL James's best-selling erotic novel Fifty Shades of Grey, because he did not want to be the next Robert Pattinson.
Though the book's hard-core fans had expressed disappointment at the casting and even submitted an online petition to replace Hunnam initially, but later accepted him and his female fans even sent lingerie gifts to his house.
"He dropped out of the project because he didn't want to be typecast," a source told People, "He didn't want the Robert Pattinson-esque attention that would come along with taking on this role."
Hunnam had previously admitted, he was aware that he was not what some fans had in mind for the role.
"There are so many fans of that book and I know that on the surface, I'm probably not what everybody imagined," he told Entertainment Weekly, "Because reading is so personal and people bring a character to life in their imagination, they feel ownership over that character. That's daunting if I allowed myself to think about it too much. I'm taking it very seriously and intend to explore the nature of who this character is, what motivates him-and also dress up nice and look good in those suits."
Meanwhile, Twilight author Stephenie Meyer has said that she should be blamed for the Pattinson-Kristen Stewart breakup. Meyer believes the pair, who played the role of Edward Cullen and Bella Swan, respectively, in the vampire-themed fantasy film, have been put under enormous pressure by the media.
Pattinson and Stewart ended their four-year relationship after the 23-year-old actress was caught cheating with married director Rupert Sanders last August.