The Brontë sisters are by far Britain's most celebrated literary siblings. The image of Emily, Anne and Charlotte writing away in the draughty Haworth parsonage beside the Yorkshire Moors is deeply embedded in our cultural consciousness. Today celebrates the bicentenary of Charlotte's birth and it has prompted the publication of many new books celebrating her life, as well as a revisit to her best works.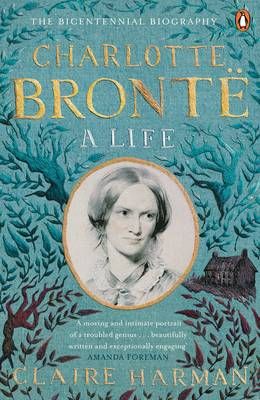 Notable among them is the paperback edition of Claire Harman's Charlotte Brontë: A Life (Penguin). Harman is a heavyweight literary biographer who has previously tackled Sylvia Townsend Warner, Robert Louis Stevenson and Jane Austen. In taking on Charlotte Brontë, she is the latest in a long line of biographers stretching back to Elizabeth Gaskell in the 19th century. There is no shortage of drama for Harman to draw upon. Charlotte's father was in the habit of coming down to breakfast with a loaded pistol, her brother Branwell became an alcoholic and opium addict, and all four of her sisters died of tuberculosis (besides Emily and Anne, there were two elder sisters, Maria and Elizabeth).
Harman deals sensitively with the Charlotte's unrequited passion for Constantin Héger, the married owner of the Belgian boarding school where she worked for a brief period. In the throes of emotional turmoil, Charlotte took the strange step for a devout Protestant of taking confession in the local cathedral. The episode is fictionalised in her final novel, Villette (Penguin Classics) – sometimes rated as her best work. This self-exposure to a stranger may have been, suggests Harman, the prompt for Charlotte to unburden herself to a wider audience through her writing. Harman does not offer new factual material but her analyses of Charlotte's life and works are often insightful and always thorough.
Charlotte is best remembered for Jane Eyre (Penguin English Library). The love story of the orphan governess and her enigmatic employer is a novel of unusual perfection, so well realised that for most of its length it is hard to imagine a single sentence being worded differently. Perhaps in consequence, it has inspired numerous derivative novels. At least one of them is a literary classic in its own right. Jean Rhys's Wide Sargasso Sea (Penguin Modern Classics), a prequel to Jane Eyre, appeared in 1966.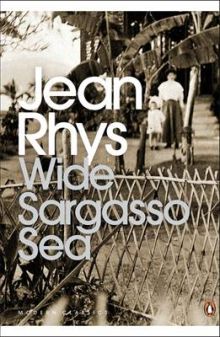 Wide Sargasso Sea gives Rhys's version of the backstory of Mr Rochester's first wife. Rhys tells the story of Antoinette Cosway, a Creole heiress, from her youth in Jamaica, up to her disastrous marriage to an unnamed English gentleman – clearly Rochester. He renames her Bertha, declares her insane and forces her to emigrate to England, where she becomes the "madwoman in the attic". The novel has had feminist and post-colonial themes pinned to it, but it is much more than the sum of its politics; throughout her career Rhys was a brilliant creator of alienated female characters and all of her fiction repays a second reading.
The most famous Jane Eyre spin-off of all is Daphne Du Maurier's perennial best-seller Rebecca (Virago). First published in 1938, it was one of the most popular novels of the last century and is still in print. Du Maurier never acknowledged her debt to Brontë but, like Jane Eyre, Rebecca features the romance of an orphaned heroine with a wealthy older man who is hiding dark secrets from his first marriage. Du Maurier's psychological thriller is a masterclass in suspense and features the unforgettable character of wicked housekeeper Mrs Danvers.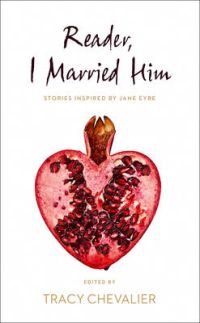 Several fresh spin-offs have appeared more recently for the bicentenary. Most prominent is the collection of short stories edited by Tracy Chevalier, entitled Reader, I Married Him: Stories Inspired By Jane Eyre (The Borough Press). Chevalier has commissioned 21 female writers, many of whom, naturally, focus upon orphans, governesses and marriage. Stand-out tales include Lionel Shriver's The Self-Seeding Sycamore and Elizabeth McCracken's Robinson Crusoe At The Waterpark. There are diverting lateral contributions from Kirsty Gunn, for whom Mr Rochester takes the form of an aggressive dog, and Susan Hill, who has not read Jane Eyre and for her contribution fictionalises parts of the life of Wallis Simpson, the American socialite who married the Duke of Windsor.
Another recent homage comes from Dutch author and journalist Jolien Janzing, who is based in Brussels. Her novel Charlotte Brontë's Secret Love (World Editions International) centres on the episode when Charlotte and Emily went to Belgium to work in Héger's school. Janzing's speculation that Héger returned Charlotte's romantic interest lacks historical foundation and a sub-plot telling the story of Arcadie Claret, who became the mistress of King Leopold I of Belgium, also appears gratuitous. Nevertheless, the novel has sold well overseas and the film rights have been taken up.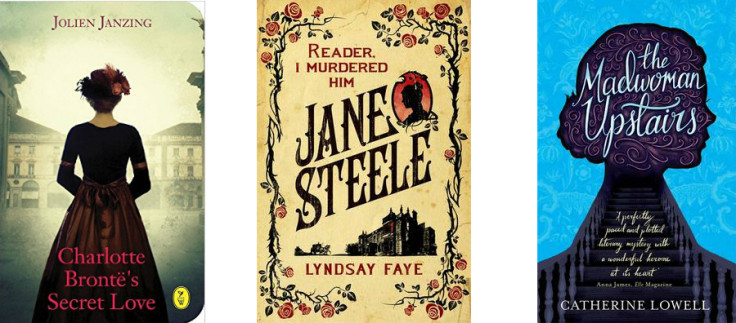 Towards the pastiche end of the spectrum, Jane Steele by Lyndsay Faye (Headline Review) concerns a bullied governess called Jane – but this one is also a serial killer. Faye's novel is subtitled: Reader, I Murdered Him. Finally, the protagonist of Catherine Lowell's The Madwoman Upstairs (Quercus) is Samantha Whipple, an American student studying at Oxford, who is the last descendant of the Brontës. Whipple is unenamored of her forebears' novels, yet is drawn into serious family business regardless. Lowell's mix of whimsy and mystery is undemanding entertainment.