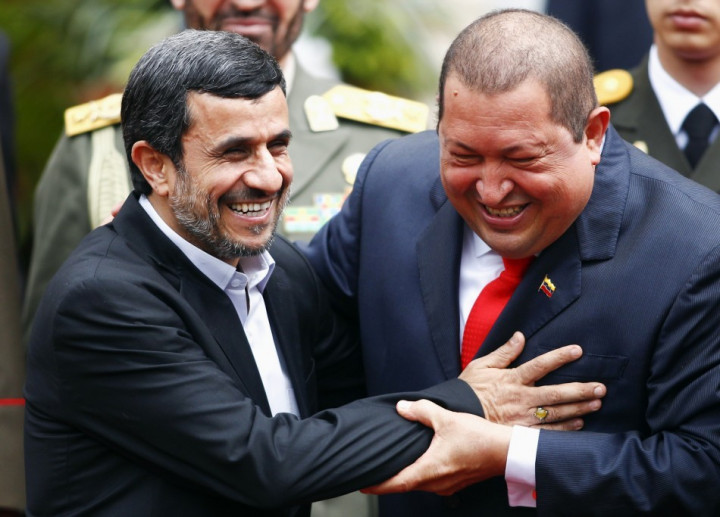 Iranian president Mahmoud Ahmadinejad has been slammed by some of the country's most senior Shia clerics for suggesting that the late Venezuelan president Hugo Chavez will be resurrected along with Jesus.
Ayatollah Seyyed Ahmad Khatami, Tehran's Friday prayer leader, said that Ahmadinejad's message was an "exaggeration".
"It would have been sufficient to simply send a diplomatic message without getting involved in ideological issues," he said, according to semi-official news site Khabar online.
"The counterpart of the president in another country has passed away and naturally our president should send a message of condolence. But in my view, it is not appropriate to deal with ideological issues.
"The president is well aware that such a tribute will provoke reactions in our religious institutes. He could have sent a diplomatic message with no religious connotations."
In his letter of condolence to the people of Venezuela, Ahmadinejad, a staunch ally of the dead Latin American president, said that Chavez was "alive, as long as justice, love and freedom are living".
"I have no doubt that he will come back, and along with Christ the Saviour, the heir to all saintly and perfect men, and will bring peace, justice and perfection for all," he added, according to a translation by The Guardian.
The Iranian president sent the note as the country declared a day of national mourning for "the Latin American anti-imperialist figure". Earlier reports suggested that Ahmadinejad also quoted the Hidden Imam in his note, a messianic figure in Shia Islam.
It is not the first time that Ahmadinejad has clashed with clerics over theological issues. In 2008 he angered Iran's ruling clerics claiming that the Hidden Imam was involved in the daily job of his government and helped guide his foreign policy. He even suggested that Shiite Muslims do not need the clergy to engage with the Hidden Imam.
The reappearance of the Hidden Imam is for Shias as important as the second coming of Jesus for Christians. Shias believe both will come on the resurrection day.