Sheffield Utd's Ched Evans and Port Vale's Clayton McDonald Deny Rape Charges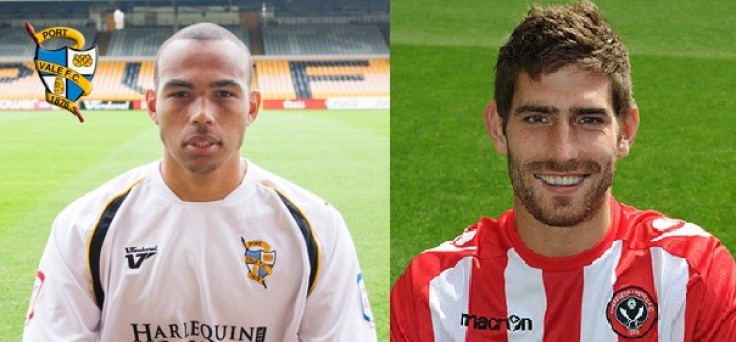 Two professional footballers raped an intoxicated woman while a third man filmed them through a window, a court has heard.
Ched Evans, a Sheffield United and Wales striker, and Clayton McDonald, a Port Vale defender, both aged 23, appeared in court in Caernarfon.
They denied the attack, which was said to have taken place at a Premier Inn in Denbighshire, but admit that they had sex with the 19-year-old girl.
The prosecutor said she was too drunk to consent to sex.
The court heard that the pair, along with other friends, had been out for the evening in Rhyl. McDonald later got into a taxi with the complainant.
Prosecuting, John Phillipots said that an "associate" of the two footballers, Jack Higgins, filmed the event through a window.
The recordings on Higgin's mobile showed him filming or attempting to film the scene in the bedroom.
The woman was seen falling over in a kebab shop and then picked up by McDonald, the court heard.
McDonald then allegedly picked up his phone and made a call to announce he had "got a girl".
He took her to the hotel where Evans joined them. A hotel receptionist described the woman as "extremely drunk". She slurred her words and stumbled, the receptionist said, and grabbed hold of McDonald to regain balance.
Philpotts said: "Ched Evans had booked that room with the main or sole purpose of procuring a girl or girls that night.
"He and Clayton McDonald were on the lookout for any girl who was a suitable target. The claimant had literally stumbled across their path."
Evans and McDonald told police that they had sex with the claimant in the room "separately".
Philpotts continued: "The prosecution say that she did not truly consent to that activity. She was in no fit state to consent.
"And we say that neither man reasonably believed she was consenting."
© Copyright IBTimes 2023. All rights reserved.