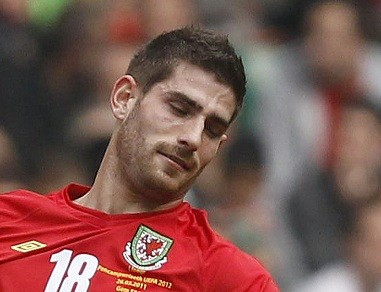 Footballer Ched Evans has been denied a high court appeal against his conviction for raping a teenager in a hotel room.
The former Sheffield United striker wanted to get his five-year sentence for the attack at a Premier Inn in Rhyl, Wales, overturned. But his application for an appeal has been rejected.
At the Court of Appeal in London, three judges quashed Evans' application, saying: "We can see no possible basis which would justify us interfering with the verdict of the jury, which heard all the evidence and reflected on it after summing up by the judge."
Evans admitted having sex with a 19-year-old girl in the hotel, but denied rape. The prosecution said at his trial that she was too drunk to give consent. She told the jury she had no memory of the incident.
Co-defendant Clayton McDonald also admitted having sex with the woman, but was found not guilty by the jury at Caernarfon Crown Court.
Just a day before Evans lost his application to appeal, nine people were convicted of naming his victim on social media websites, Facebook and Twitter. Among the defendants was Evans' girlfriend Gemma Thomas.
She and the others were hit with £624 fines for revealing the woman's identity. Victims of sex assault are granted life-long anonymity under British law.
Click here for the excuses defendants gave in court for exposing the victim of rapist Evans.