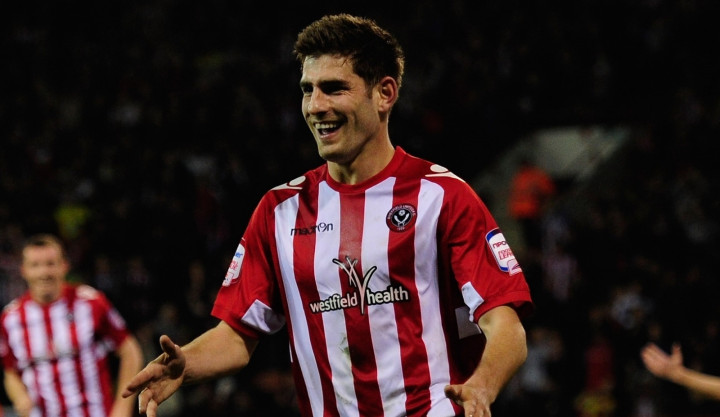 Sheffield United manager Nigel Clough says the club's board will decide whether convicted rapist Ched Evans can resume his career at Bramall Lane once he is released from jail on Friday 17 October.
Evans has served half of the five-year prison sentence he was handed after being found guilty of the offence in April 2012 and remains contracted to the League One club.
Prior to his conviction, Evans was prolific for the Blades, scoring 42 goals in 77 league starts but Clough has said the decision to reinstate the Wales international is "above football".
"We have had one or two discussions, we are awaiting a decision and the owners will make that in good time," Clough said ahead of the weekend's trip to Bradford City.
"I have been involved in decisions but it is very much a decision for the owners and when the time is right to say something as a club we will do that. It is that sort of decision – it's above football level.
"It's my decision whether to put him in the team if he comes back; it's not my decision whether he comes back in the first place – that's theirs. Until the decision is made there is no point talking about it.
"It's not been distraction within the camp. First of all he's not out yet and secondly the club haven't made a decision and until those two things happen it is irrelevant."
Though a petition appealing to the club's co-owners, Kevin McCabe and Prince Abdullah bin Mosaad bin Abdulaziz Al Saud, has attained over 145,000 signatures, Professional Footballers' Association chief executive Gordon Taylor wants the 25-year-old to be given a second chance.
"He still wants to contribute to society. If he earns money he'll pay taxes, those taxes will go to help people who maybe can't get a job," said Taylor.
United are currently 10th in the League One table in their fourth successive season in the third tier of English football.