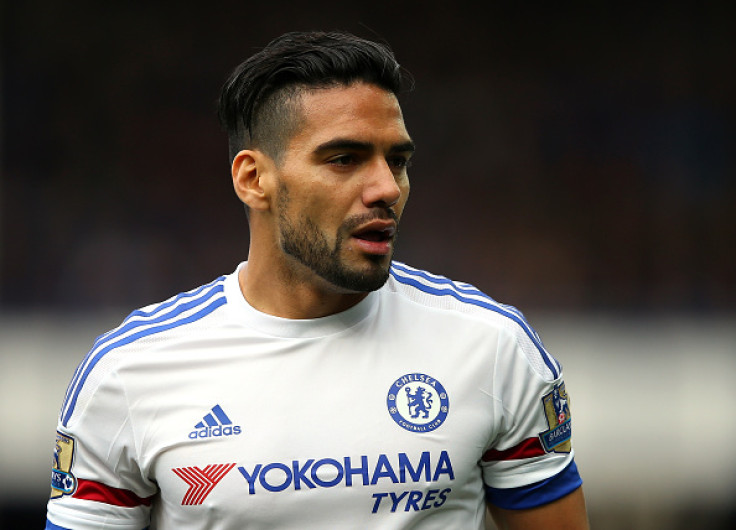 Zenit Saint Petersburg manager Andre Villas-Boas has ruled out any potential move for Chelsea striker Radamel Falcao in January, despite confirming his side's interest in signing him in the summer. The South American joined the Blues on a season-long loan from AS Monaco.
After a disappointing loan spell at Manchester United in 2014/15 season, Louis van Gaal decided against signing the Colombian international. He returned to the Premier League as he joined the English champions before the start of this campaign.
The Daily Mail suggested the former Tottenham Hotspur manager was reportedly keen on bringing Falcao to Russia. Villa-Boas, who was the manager at Stamford Bridge for less than a year in the 2011/12 season, says Zenit were looking to sign the striker before the start of the ongoing campaign.
However, change of rules in Russia forced them to drop the idea. The 38-year-old manager also went on to reveal he has not held talks with Jose Mourinho regarding Falcao's availability in the mid-season transfer window. "No, I haven't had a conversation with Jose. The player belongs to Chelsea, on loan from Monaco," Villas-Boas said, as reported by the Daily Mail.
"It's difficult to bring such a player to Russia with the rules and regulations we have, we tried to bring him here in the summer at the start of the season, but then the rules changed a week before the season started. We can't bring him here because of the rules and we don't have space."
"We have (Artyom) Dzyuba - he scored two goals, his form is great for the club and the national team and he deserves respect."
Falcao has failed to impress at Chelsea as he has managed only one goal in eight league appearances. His goal came during the Blues' 2-1 defeat at the hands of Crystal Palace. The former Real Madrid manager has warned the striker to improve his game in order to replace Diego Costa in the Blues' starting lineup.