Ray Wilkins has claimed that Didier Drogba has too much loyalty to Chelsea to consider a move to Arsenal, with the striker believed to be considering his future amidst rumours that his Chinese side Shanghai Shenhua won't be able to pay his wages.
Drogba has been widely connected with a possible move back to England, though at the start of the month his UK representative insisted that any unrest within Shanghai was unsubstantiated.
Still, today reports were speculating that Arsenal are hoping to offer a wage that would tempt Drogba away from China, with the Daily Mail claiming that the Ivory Coast international has been caught up in a boardroom struggle at the club.
Liverpool and Real Madrid are also reportedly interested, and Madrid may be boosted by Wilkins' comments, with the former Chelsea star insisting that Drogba wouldn't go to a rival club to the Blues if he did decide to return to Europe.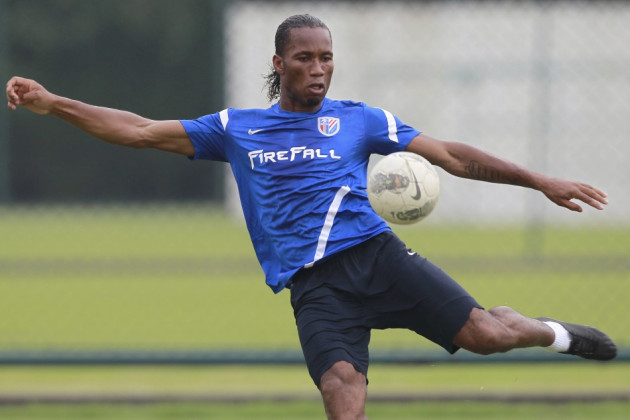 "How can he go to Arsenal after spending eight years at Chelsea?" he told Talksport. "Didier, in his heart of hearts, would think that's a step too far."
Drogba left Chelsea at the pinnacle of his career, having scored in the Champions League final to gift the side their first trophy in the history of the top-tier European tournament.
But despite playing a big part in the club's most recent season, he insisted that he was ready for a new project and happy to leave the side to base their attacking formation around Fernando Torres.
Shanghai Shenhua had already confirmed the capture of Nicolas Anelka from Chelsea, and Drogba chose to follow his teammate to Asia, though reports of problems with the board and paying his wages have followed.