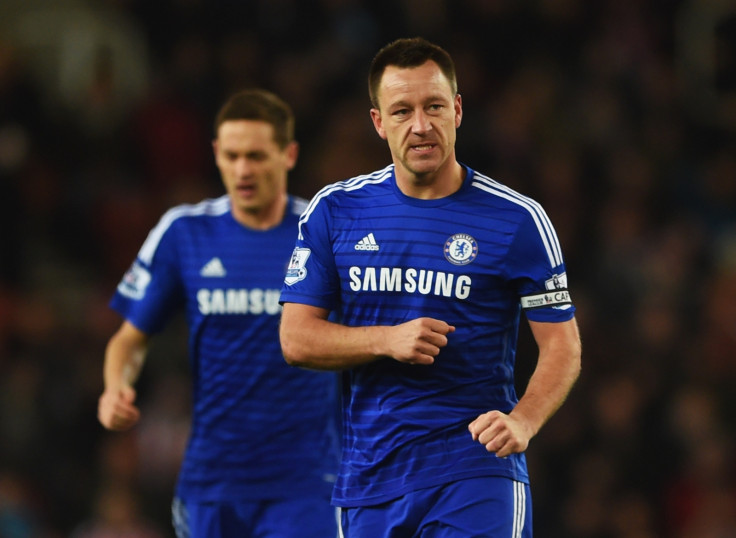 Chelsea manager Jose Mourinho has claimed veteran John Terry has regained "the same level" of form as his first spell in charge at Stamford Bridge, even though when the former Real Madrid boss returned to the club in summer 2013, the centre-back's time with the Blues appeared to be over.
Terry was a crucial part of Mourinho's squad during his first tenure at the club and remained the leader of the back-line when Carlo Ancelotti was in charge in west London.
However, Rafa Benitez, when he managed Chelsea, believed the then 32-year-old defender was only able to play one match a week, restricting Terry's appearances to the Europa League games, with reports even suggesting a rift between the Spanish boss and the club legend.
After starting only 11 Premier League games in the 2012/13 season – Terry also missed a number of games under Roberto Di Matteo due to injury – in summer 2013, there were doubts about his continuity in the team and he was tipped to follow the same footsteps as Didier Drogba and leave the club.
"'He's very dangerous at set-pieces. He's a very good player and in the air. When he is on the pitch he is always a threat, but more importantly for me is the way he is playing this season," Mourinho said, according to Chelsea's official website.
"When I came here last season he was a bit in trouble, his career was a bit up and down and [he was] not playing regularly for Chelsea."
But the manager convinced him to stay and handed him a leading role in defence, with Terry starting 34 Premier League games in the last campaign.
The 34-year-old centre-back has started every single Premier League game this season, while he scored the opener in the 2-0 victory over Stoke City on Monday 23 December.
Mourinho has praised Terry's attitude in overcoming the situation under Benitez to regain his peak form.
He said: "Now in the last two years he is playing every game and for me the same level from 2004-2007 when I was here."
"I think he adapts well to our training methodology. It's a good way for a person with his body type to feel sharp and fast and in good condition. After that, it's happiness.
"When you're happy and confident, it's easier in any job. He knows the way I trust him and he feels confident and happy, and he's playing very well."