Chelsea manager Jose Mourinho said his team's elimination from the Champions League by Paris Saint-Germain on 11 March was down to the Blues' inability to cope with pressure but stats reveal fatigue due to a lack of rotation may have also played a crucial role in the defeat – along with the drop in performance levels showed by some players since Christmas.
IBTimes UK has concluded the Chelsea manager's starting "untouchable XI" this season has played five times more Premier League minutes (22,437 minutes against 4,223) than the other 11 member of the squad – including Andre Schurrle and Mohamed Salah, who left the team in January due to the lack of playing time.
Mourinho has barely rotated his starting line-up since the start of the season, deploying in most cases a 4-2-3-1 formation, with Thibaut Courtois between the sticks, Branislav Ivanovic, John Terry, Gary Cahill and Cesar Azpilicueta in the backline, Nemanja Matic and Cesc Fabregas forging the midfielder and the attack comprising Eden Hazard, Willian, Oscar and Diego Costa.
Just Ramires – since his return from injury - has sometimes been used in the big games to bolster the midfield (750 minutes), with Mourinho using the Brazilian midfielder rather than Willian or Oscar in the starting line-up.
Filipe Luis, who arrived in the summer of 2014 after garnering a reputation as one of the best left-backs around the world, is the second fringe with more minutes but still he has played only 671 while the starting Azpilicueta more than 1,000 extra.
Furthermore, Kurt Zouma have recently replaced Cahill in a number of games but in the whole of the campaign, the French youngster has played 497 minutes, still far from the 2,030 minutes played by the England international.
In the game against PSG, Mourinho opted to used 10 of his 11 untouchables, with just Ramires replacing Willian in the starting line-up.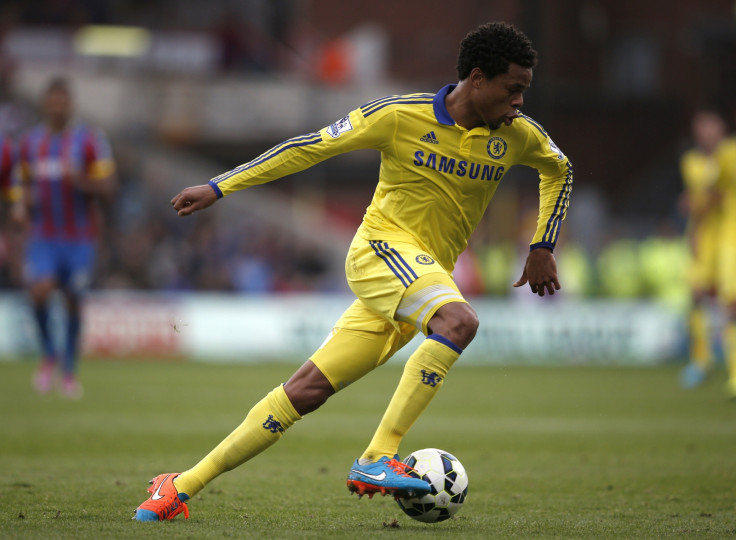 The Chelsea manager refused to admitted his players looked tired after the game even though during 120 minutes they could not beat a side forced to play with 10 men since the 31st minute of the game.
"There was no accumulation of matches; there was a normal period of training using the same methodology that has pushed us to be top of the league since day one. Apart from Matic who trained only one day, every player was training normally. It's obviously not a physical situation, that's not the reason," he said.
However, when comparing how much Chelsea starting players have played in comparison with the starters of the other Premier League giants, we can see it may not be the only problem. But the physical situation can be explained at some point why the Blues are currently not playing as well as they did during the start of the campaign.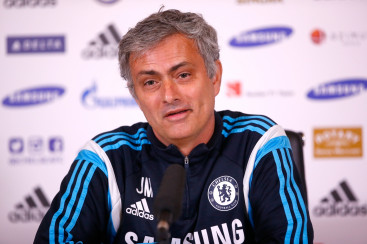 Indeed, a group of Mourinho's untouchable outfield players – Terry, Ivanovic, Hazard, Matic and Cahill – have accumulated more than 2,000 Premier League minutes with 10 games remaining.
At Liverpool, however, just three - Jordan Henderson (2,356 minutes), Martin Skrtel (2,250) and Raheem Sterling (2,237) – have overtaken the 2, 000 minutes barrier, while at Arsenal only Per Mertesacker (2,340), Santi Cazorla (2,200) and Alexis Sanchez (2,090) have beaten that feat.
Christian Eriksen (2.295) and Jan Vertonghen ( 2.091) are the only Tottenham outfield players tp have played more than 2,000 minutes, while at Manchester United only Wayne Rooney (2.111) has achieved a higher amount of playing time. Meanwhile, Manchester City outfield player has reached the 2,000 barrier.
Mourinho have claimed a number of times that Chelsea squad's are short of players and cannot make as many rotations as their competitors.
He may have a point in explain Matic and Fabregas situation as Ramires and Mikel have struggled with some injuries while Loftus Cheek is still no ready for first-team football.
However, Salah – and as well Schurrle – is proving during his loan at Fiorentina that he probably deserved more than the 33 minutes he played during the first part of the campaign, while Hazard started almost every single game.
Meanwhile, even though Costa has struggled with fitness concerns since the beginning of the campaign – and missed three games for suspensions – the Spaniard have played 1.769 minutes, more than the double that of Didier Drogba and Loic Remy together, despite the pair scoring three Premier League goals each in their restricted opportunities.
Minuted played by "Untouchable XI"
John Terry – 2,430 minutes
Branislav Ivanovic – 2,430
Eden Hazard – 2,382
Nemanja Matic – 2,230
Cesc Fabregas – 2,048
Gary Cahill – 2,030
Thibaut Courtois – 2,003
Diego Costa – 1,769
Cesar Azpilicueta – 1,762
Oscar – 1,718
Willian – 1,635
Total: 22,437
Minuted played by the rest of the squad
Ramires – 750
Filipe Luis – 671
Kurt Zouma – 497
John Obi Mikel – 488
Andre Schurrle – 436
Petr Cech – 427
Didier Drogba – 401
Loic Remy – 377
Juan Cuadrado – 142
Mohamed Salah – 33
Ruben Loftus-Cheek – 1
Total: 4,223