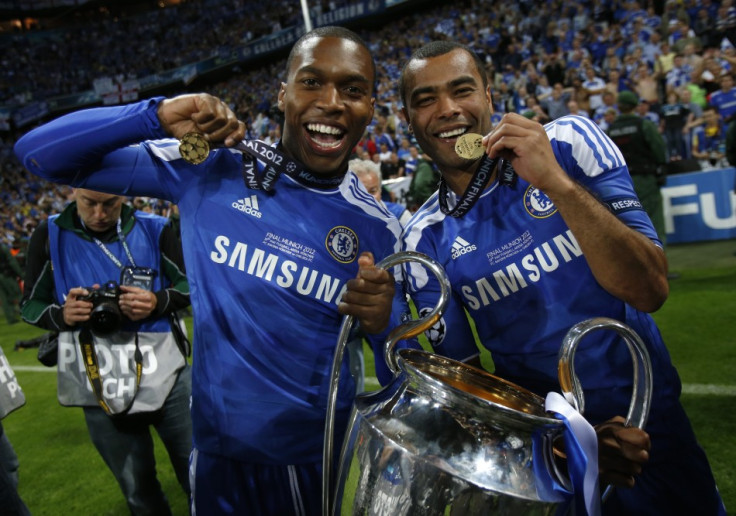 After winning the Champions League crown with Chelsea on Saturday, English left back Ashley Cole claimed once again that silverware was the reason why he left former club Arsenal.
The 31 year old has been often criticised for leaving the Gunners in 2006 but played a critical role in ensuring the Blues' success. Now, Cole said the Blues' maiden Champions League title would silence all his critics. The former Arsenal man also insisted Chelsea had never given up despite Thomas Muller scoring the game's first goal after 86 minutes.
"I'm lost for words, we stuck to our tactics and in the end we deserved it," ESPN reported Cole as saying, "We looked up at the clock and realised we still had time left and we always believed. Now no-one can say anything to me. This is the reason I came here."
Apart from Cole, Czech goal keeper Petr Cech also played an important role. The 30 year old keeper, who will also be celebrating his birthday on Sunday, produced some marvelous saves, including two in the shootouts and one in extra time, to keep Bayern at bay. The veteran shot stopper admitted he did not quite know what to do when the club finally won.
"I dived the right way and got the first one, so I kept believing and saved the second. I can't describe the feeling I had. For the first time in my life, I didn't know what to do. You cannot imagine the feeling. I faced six penalties and six times I went the right way, four times I touched the ball," Cech said.
Cole and Cech aside, the main man for Chelsea was, once again, Ivorian striker Didier Drogba, whose 88th minute equaliser took the game to extra time and then the shootout and who also scored the winning penalty.
"That's the spirit we have. I have been here for eight years, and the guys do not give up. Even when they scored I thought we had time. We always believe, it was difficult but we did it," Sky Sports reported Drogba as saying.
"They never give up until the end. This team is amazing. It was written, I think, a long time ago," the 34 year old was reported by the Sun as saying.
"I want to dedicate this cup to all the managers we've had before, all the players I've played with before. When we have this guy [Cech] in goal you have to believe," he said, according to a Daily Mail report.