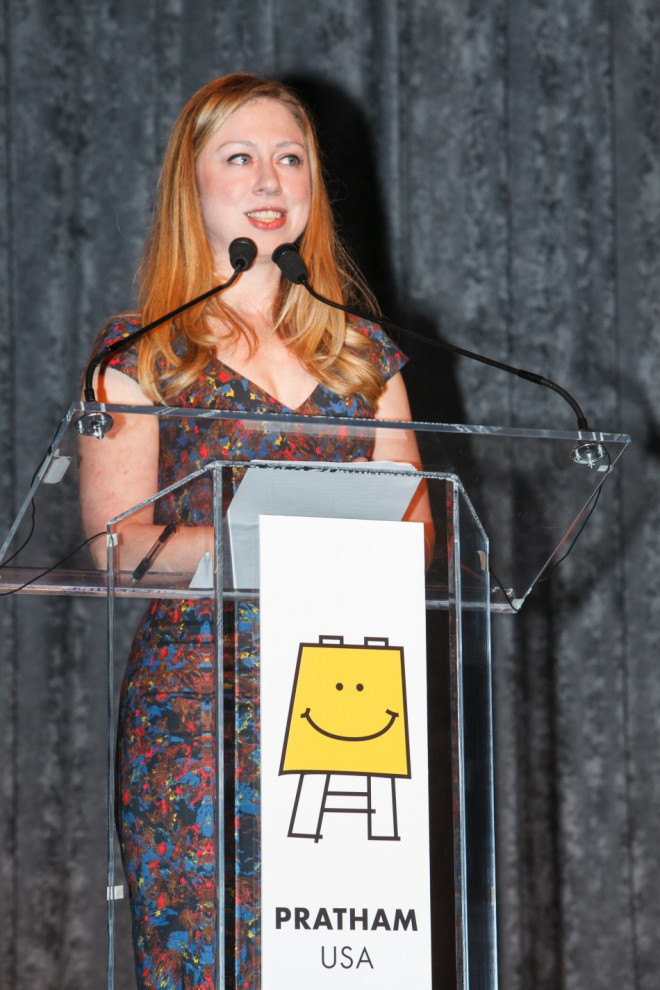 The daughter of former US President Bill Clinton and former US Secretary of State Hillary Clinton, Chelsea Clinton has announced that she is pregnant with her first child.
Chelsea and husband Marc Mezvinsky will welcome the new addition to their family later this year.
Speaking during a joint appearance with her mother in New York she said: "Mark and I are very excited that we have our first child arriving. I certainly feel all the better whether it's a girl or a boy that she or he will grow up in a world full of so many strong young female leaders," she added.
"I just hope that I will be as good a mom to my child... as my mother was to me."
Writing on Twitter, former US President Bill Clinton revealed his excitement at becoming a grandfather for the first time, writing: "Excited to add a new line to my Twitter bio...grandfather-to-be!"
Hilary Clinton, who is currently considered a strong contender for the 2016 Democratic presidential nomination, reiterated her husband's sentiment saying: "My most exciting title yet: Grandmother-To-Be! @billclinton and I are thrilled that Chelsea and Marc are expecting their first child!"
Chelsea Clinton is the only child of former U.S. President Bill Clinton and former U.S. Secretary of State Hillary Rodham Clinton.
She is a special correspondent for NBC News and works with the Clinton Foundation and Clinton Global Initiative, focusing on global health issues.
In 2010, she and investment banker Marc Mezvinsky were married in an interfaith ceremony in Rhinebeck, New York.