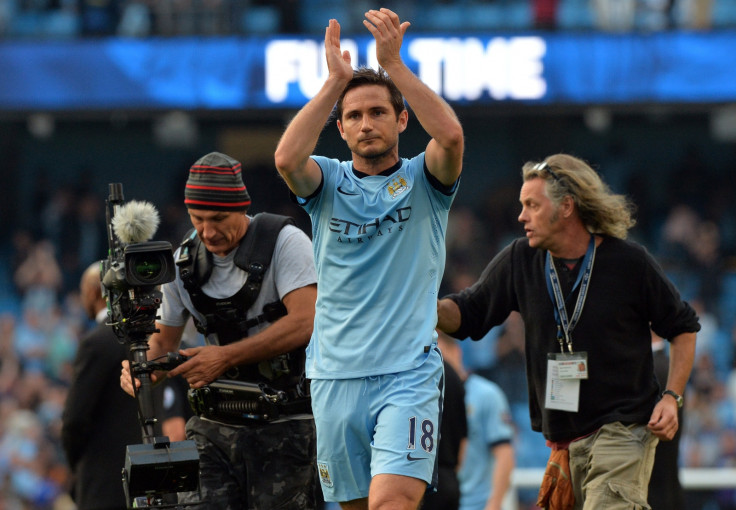 Manchester City midfielder Frank Lampard has claimed Chelsea supporters gave him "great moment" during his return to Stamford Bridge during the Saturday's 1-1 draw between his current side and his former club.
The English international started the game on the bench, but replaced Fernando into the 77th minute to make his first appearance at West London since his summer move to Manchester City.
Some Chelsea fans had recently criticised him for continuing to play for their main title rivals until the end of the season, even though he has previously announced earlier that he would be playing for New York City in the MLS during the seconnd part of the campaign.
Even though some supporters decided against applause him, the majority of Stamford Bridge gave him a great reception.
"It was strange but I knew it would be different. I enjoyed it. It is a special place for me here and I am coming back with a very good team. I think City maybe edged it.
"The Chelsea fans have been here a long time, they support their players and people who come back generally get a good reception. They supported their team throughout the game and they gave me a great moment at the end of the game. The City fans were great too, I think I am very lucky to have represented two great clubs," he said to BBC.
"I have not played here for quite a while, it is a special place for me and for that reason I wanted to come here and enjoy it."
The Manchester City midfielder denied his former club the victory with a dramatic late equaliser in the previous game at the Etihad Stadium, but this time was unable to help his side to break the draw.
This way Chelsea remain five points ahead Lampard's side at the top of the Premier League.