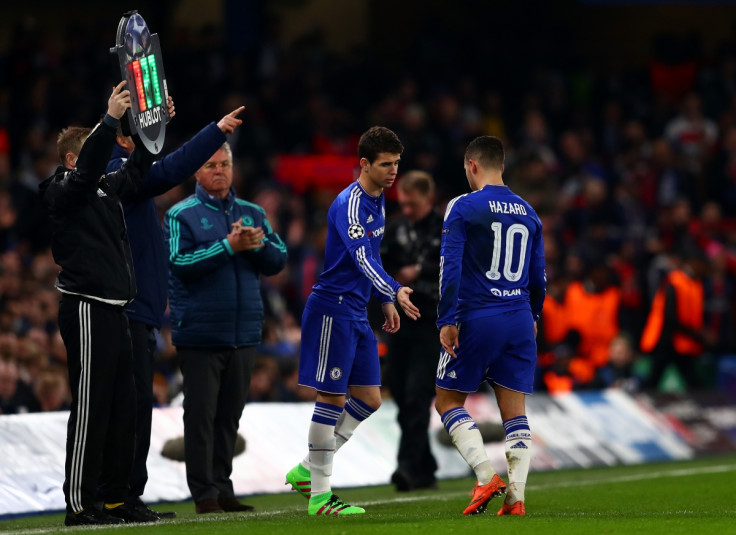 Eden Hazard's father has called a move for the Chelsea star away from Stamford Bridge over the summer "out of the question". Hazard Sr also explained that his son has failed to hit top form this year as the club have been urging him to play despite the presence of a hip injury over the past four months.
The Belgium international's future at the club has been under scrutiny since early January, when the Daily Mail reported he had decided to leave the club at the end of the season to pursue Champions League football with the likes of Paris Saint-Germain or Real Madrid. Hazard Jr failed to dismiss those rumours in recent days, saying before the first leg Champions League match with PSG that it would be hard to turn down the Parisians.
However, last week the 25-year-old said he was happy in West London, and wanted to help the Blues to get back to winning ways over the next three seasons.
"The future is always the same and [the aim] is to win trophies, next season, in two and three years," he told Chelsea TV, as reported by Standard Sport. "You want to win the games, to win trophies. [To do that] you have to be ready because all the teams want to beat Chelsea. We are ready for that."
His father has now reiterated Hazard's intentions despite the speculations re-emerging following Chelsea's 2-1 defeat to PSG on Wednesday night, with some supporters venting their frustration against Belgium international when he was replaced by Oscar.
"Eden has never said he wanted to play for PSG," the father told Belgian newspaper Le Soir. "He's just confirmed that PSG have become a big club and that every player would like to play for clubs of that level. Eden has a contract until 2020. It's out of question that he'll leave Chelsea at the moment."
Hazard was eventually forced to leave the pitch earlier than expected due to an injury. His father, nevertheless, said that he has been playing with a hip issue during the last months, having first sustained the problem during Jose Mourinho's last game in charge at Leicester City.
"Eden's lack of form is due to an injury, an inflammation in the hip, that he's been carrying now for three or four months," Hazard's father added.
"Instead of giving Eden the time to overcome the injury and have a proper rest, they push him to play because they have some important games... he has no choice."