Chelsea's defeat to Tottenham at White Hart Lane was a horrible start to the year, and certainly no cure for a New Year's Eve hangover. Tottenham are 'public enemy number one' for our fans, and the feeling is mutual, so to lose up there is the bitterest pill to swallow. I should have stuck with a couple of Nurofen.
But what happened? In truth, even though Chelsea went a goal up, they were never really at the races. Tottenham, and Harry Kane in particular (he's one of their own apparently) played out of their skin. Chelsea looked jaded and there will now be inevitable questions about Mourinho's team selection. Eight Chelsea players played in each of the four Christmas fixtures, and by the end of yesterday's match they looked like they had.
Of course the one shining light was Eden Hazard who was up for the fight, scored a superb goal and got kicked all over the park with no protection from the referee whatsoever. Jose might be rather one-eyed about the so called 'campaign' against Chelsea, but he is spot on about the rough treatment that Hazard gets.
What concerns me is that Mourinho's lack of rotation (yesterday's starting eleven was without a doubt Chelsea's best) may be a sign that either he doesn't trust the squad players or that they might not be good enough. This questions whether the depth we have in the squad is good enough to fight on all fronts.
The Spurs debacle came hot on the heels of the draw of the Southampton, reminiscent of many frustrating matches last season. Chelsea dominated much of the match, and battered Saints for the latter part of it, but they held out resolutely for a well-earned draw. It was frustrating, and without doubt Chelsea left with the feeling that two points had been dropped.
Harsher still was the telling stat that Chelsea only had one shot on target – the one where Hazard scored with a superb run and shot. Chelsea's tendency to 'overplay' around the edge of the opposition's penalty area certainly reminded me of last season where too many points were dropped for the sake of a more direct and clinical approach.
For all of Hazard's obvious brilliance he needs to shoot and score more. This was his first away goal of the season. If he can add more goals to his game he will surely be up there with Ronaldo and Messi, which is where I believe he is destined to be. Overall he is a joy to watch and it has been a real privilege to watch him developing under Mourinho's guidance into a truly world-class player and one who you would willingly pay to see play (even though I do anyway).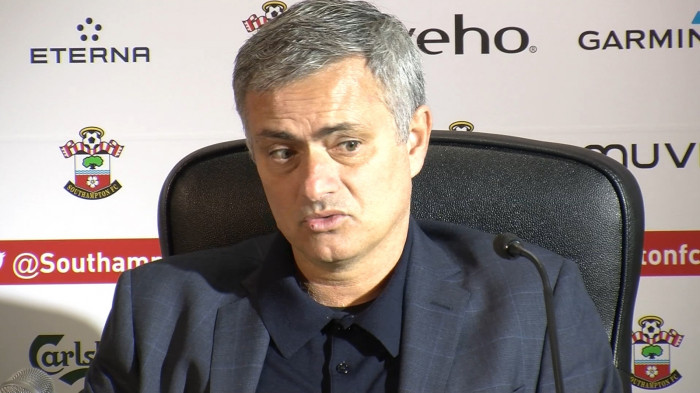 Lessons to be learned
So could Chelsea have done anything differently? Could Mourinho have freshened up his team after the sluggish display at Southampton, to prevent the Tottenham defeat?
In mitigation, Oscar, Schurrle, Ramires and Remy have suffered from illness, injury and a loss of form, but it still begs the question. When one sees Mo Salah coming on to save the day, a player who has looked horribly out of his depth since his arrival at Chelsea, then it is a cause for concern. What a price a certain Frank Lampard coming off the bench instead?
Perhaps Chelsea may need to dip in to the transfer market this January after all to bolster the squad. Or perhaps some of the squad and youth players need to up their game and prove that they are good enough.
Either way, it looks like 2015 will be tougher than we thought. In fact I have a sneaking suspicion that the second half of the season may well prove to be as close as the first half has been. For the sake of my ticker, I hope that Mourinho works hard to imbue the side with a more ruthless and clinical edge to make sure they take their chances and make the gap as wide as possible before securing what will be a well-deserved fifth league title, and their first since 2010.
As for the Chelsea fans, well... sometimes you just have to take it on the chin and accept that on the day you were beaten by the better side, no matter how painful that is to accept in this case. 2014 has seen some of the best football I have seen played by a Chelsea side, and all in all it's been a good year, but there is still room for improvement, as the Spurs game showed.
So, onwards and upwards, it's the FA Cup this Sunday. Hopefully our favourite competition will flush these unwelcome New Year's Day blues away.
David 'Stamford Chidge' Chidgey presents the award winning Chelsea FanCast TV show and podcast which can be seen every Monday at 19.00 on chelseafancast.com or You Tube or heard at mixlr.com/chelsea-fancast/ or downloaded from ITunes. Follow us on twitter @StamfordChidge and @ChelseaFanCast