So Chelsea's unbeaten run finally came to an end, courtesy of Newcastle's dogged display on Saturday.
The Chelsea Manager, Jose Mourinho, and indeed most Chelsea supporters do not seem bothered by this, or more to the point are untroubled that Chelsea will no longer repeat the incredible feat of playing a whole season unbeaten and earning the epithet of 'Invincibles'. Sure it would have been nice from a historic perspective – but we would all much rather bring silverware, and certainly the Premier League title back to the Bridge. We'll leave Arsenal supporters to cling to the importance of securing an unbeaten season that included 12 draws.
There are many possible reasons as to why Chelsea came unstuck at Newcastle. Let's face it their recent track record up there did not bode well, and after all Mourinho has never won in the league at St James' Park. Crucially, Nemanja Matic was missing through suspension, and he more than any other Chelsea player is the foundation upon which Chelsea's strategy and domination this season has been built. He was a big miss.
It is eminently possible that the players were a bit leggy, on the back of some tough games and long away trips recently, and also that Mourinho has chosen not to rotate the squad if he can avoid doing so. Add to that a rather laboured and unproductive Diego Costa and some uncharacteristic errors by the usually reliable Gary Cahill, and this was a defeat waiting to happen.
Frankly, I would rather concede that Newcastle actually played well, executing their game plan as thoroughly as Sunderland had the week before, but with the ability to counter attack meaningfully with a striker who can actually find the back of the net. Fair play - that's football - on to the next game.
There was however, one Chelsea player who seemed determined to keep the unbeaten record on track on Saturday.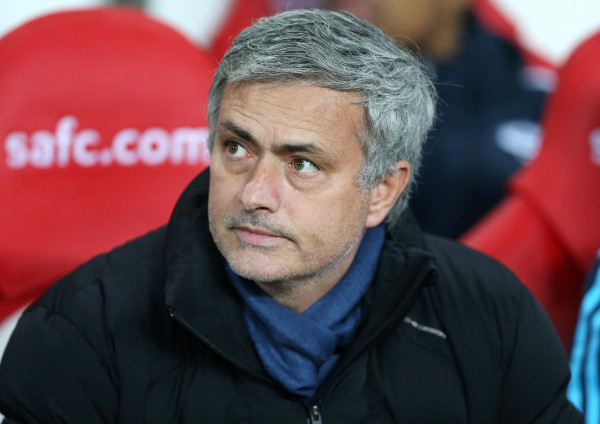 Didier Drogba came on as a substitute for Willian 10 minutes after Chelsea went behind to a Papiss Cisse goal. Sixteen minutes later, Drogba scored from a Fabregas free kick to bring the game back to 2-1. This was the catalyst for the 'Charge of the Heavy Brigade' of Costa, Drogba and Ivanovic, as Chelsea pummelled the Newcastle defence for the last few minutes of the match. On another day the goal might have come and they may have squeaked a draw at the death, but it was not to be.
What is interesting to note is the effect that Drogba had in galvanising an otherwise lacklustre Chelsea team in terms of creativity and penetration. It begs the question as to why Mourinho did not make these tactical changes before.
It seems to me that Sunderland laid down the template as to how to play Chelsea last week, and Newcastle followed suit. This will happen time and time again this season, I have no doubt. Of course had we got the early goal, we would have had a different game and to be fair Chelsea were more flexible in their approach than they were against Sunderland, mixing playing through the middle and across the 18-yard area with the odd long ball and going wide. But on a day when Costa seemed to have run out of 'beans', we needed to add another dimension.
To the astonishment of many, that extra dimension may well be Didier Drogba.
Many Chelsea supporters, myself included, had certain reservations about the old war horse returning to the club where he was a legend, after a short sabbatical with Galatasaray. After all, we had seen Chelsea swipe Galatasaray away with relative ease in the Champions League last season, and Drogba was pretty ineffective, seemingly more concerned with lapping up the Chelsea supporters' accolades. Also his legs appeared to have gone.
We could understand that Jose would want him back as a leader and a Mourinho-centric influence on the training ground and in the dressing room, but not for a meaningful contribution on the pitch.
Our fears seem to be realised in a performance against Schalke at home which had aspects of comedy – Drogba's touch had completely deserted him and he gave the appearance of a man running backwards. But since then, Drogba's performances and contributions have been nothing short of a revelation.
He came on as a sub replacing the injured Remy, whilst Costa was recuperating from a hamstring injury, in the game against Maribor at home in the Champions League, scoring from the spot in a 6-0 thumping. With no other strikers available, Drogba made the starting eleven for the following match against Man Utd, and scored Chelsea's only goal in the 1-1 draw. He followed that up with another goal in the 2-1 win against Shrewsbury in the Carling Cup.
Not only that, but he was Chelsea's best player on the night in a tricky tie, showing great leadership and settling the side down with an equalising goal. Three games in week, not bad for a 36 year old and with three goals in three games his strike rate was up with Diego Costa's!
He came on as a sub against Schalke away where he still found time in the 24 minutes he played to score a goal himself and set up another for Ramires with an exquisite chipped cross. A great case of "if you have it, you never lose it"!
Arguably the best was yet to come. Against Spurs last week, Chelsea faced a tricky opening 15 minutes as the visitors went on the charge, and were lucky not to be behind. Didier Drogba then combined in a lovely one-two with Eden Hazard who buried the ball in the back of the net. Three minutes later, Oscar threaded a lovely ball to Drogba who in one lovely moment received the ball, controlled it and then rifled it into the net – a clinical and beautifully executed goal.
Watching that moment was enough to quash any lingering doubts about Didier Drogba's worth at Chelsea. Although he played only 67 minutes, it was arguably a man-of-the-match performance. A solid case could also be made that his 24 minutes against Newcastle also warranted a man-of-the-match nomination.
Of his performances to date, one can conclude that Didier Drogba is probably the second-choice striker to Costa, and justifiably so it seems.
Thus far he has started in six games, and come on as a sub in eleven more. He has six goals in all competitions and two assists – that is a fairly impressive record for a striker in their prime, let alone one who must be near the end of their career. Just ask Fernando Torres.
It could be that Drogba's contribution to Chelsea's four pronged campaign this season will be far more extensive and important to the team than any of us had imagined. His leadership and desire has never been in question and came to the fore against Newcastle, albeit in a losing cause. His touch, his ability to hold the ball up and play others in, and his predator's knack for being in the right place and time to bang the goals in clinically has clearly not deserted him.
Drogba may well be the key to helping Chelsea break down teams who set out to frustrate them as they will now surely try to do. Let's hope that the one man who knew that Didier Drogba has still got it uses him in this respect. And who is this man I hear you ask? None other than Jose Mourinho.
David 'Stamford Chidge' Chidgey presents the award winning Chelsea FanCast TV show and podcast which can be seen every Monday at 19.00 on chelseafancast.com or You Tube or heard at mixlr.com/chelsea-fancast/ or downloaded from ITunes. Follow us on twitter @StamfordChidge and @ChelseaFanCast