It appears that Chelsea have assumed the mantle of 'enemies of football' yet again after a somewhat controversial win against Hull on Saturday.
If the media (and Steve Bruce) are to be believed, Chelsea was only able to beat Hull because Gary Cahill was not dismissed for an odious 'dive' in attempting to win a penalty. I was there and I don't recall Hull being unlucky to lose at all – it must have something to do with the fact that they registered not one shot on target.
The opprobrium from the media about Chelsea diving has been hysterical (in both meanings of the word) even by their standards. Even Mark Pougatch, usually a level headed pundit on BBC claimed that Gary Cahill should be "put in stocks". Other journalists were calling for a 10-match retrospective ban for diving – I kid you not.
But is it all froth and nonsense, a typical case of deflection, or is diving really the heinous crime it is being made out to be?
This loathing of diving, simulation or cheating – call it what you will - seems to be an inherently 'English' thing. Apparently, in England, the game has not evolved in to a professional one yet, and the Corinthian Casuals are still refusing to accept a penalty as scoring from the spot would be ungentlemanly. Wake up and smell the coffee as internet sensation 'Gooner Claude' would say.
I'll be honest, I don't like diving at all and would rather it didn't happen. But the reality is that it does, and has done for many a year now. In fact, in practically every other footballing country in the world it not only happens but is lauded as a cunning use of guile to gain an advantage over the opponent. And maybe this is what lies at the heart of our distaste – a deep seated mistrust of 'Johnny Foreigner' and all things foreign, and a belief that foreigners cheat and Englishman are steadfast, upright and true. If that were really the case we should make Nigel Farage the head of the Football Association. In fact why stop there, make him head of Uefa or Fifa. That would clean the game up wouldn't it?
Perhaps this might lie behind the reaction about Cahill taking a dive. Willian and Costa who both got booked for diving are foreign. It is to be expected. But Cahill, an Englishman, a representative of the Three Lions - unthinkable. In many respects, Cahill's bigger crime was the cack-handed nature of the dive. Don't worry Gazzer, I'm sure all of those foreign divers at Chelsea can teach you how to do it better.
Joking aside, there is a more serious issue here. Whilst I don't like cheating, I accept that it is part of the professional game. Managers, teams and players have their futures on the line, and I am afraid, like it or not, they will push every boundary to the maximum in order to win, and, what's more, they all will.
What I can't accept is the portrayal that diving is apparently a worse crime than spitting or a leg breaking tackle. Almost unnoticed from Saturday's game against Hull was the challenge by Huddlestone on Chelsea's left back Felipe Luis.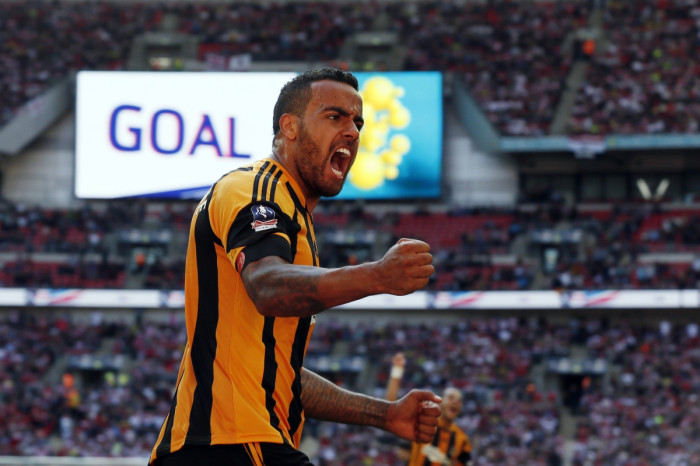 A nasty, deliberate and petulant attempt to injure an opponent, there really wasno excuse for Huddlestone's stamp on Luis. Early in the first half Huddlestone had received a yellow card for stamping on Oscar's foot in an equally cynical foul. His second stamp received a straight red, and deservedly so, but why no outcry about that in the media the next day? In fact there was more discussion that Cahill should have received a red card for the challenge on Hull's Aluko. I disagree. Cahill's challenge was clumsy and mistimed at worst, but was not a deliberate attempt to injure him.
It appears that double standards are being applied here and it begs the question: why?
Undoubtedly we should attempt to clamp down on diving and cheating (and whilst we are at it how about rugby tackling players in the box, and shirt pulling), but there needs to be a sense of perspective. All that happens when a footballer cheats is an advantage gained and the opposition mugged off. A deliberate, malicious, potentially leg-breaking tackle is surely far worse than that.
The suggestion that all Managers should come out and denounce diving is fanciful. Yes they should, but we all know that this will be merely a public gesture and that behind closed doors they will encourage their players to do whatever it takes to win.
Ultimately the responsibility should rest with the referees. They have the responsibility to make the judgement on the pitch. The trouble with this is that it is very difficult to know whether a dive has been deliberate or not, and as many referees have not played the game at the highest level are they really best equipped to make these judgements?
If you look at each one of Chelsea's 'dives' in the game against Hull, none of them are clear-cut. Willian travelling at speed anticipated Davies' challenge but not that he would withdraw his leg at the last moment. He may have felt the slightest of touches and these days that is enough for a player to go down. Costa, too, clearly felt his shins tapped and felt obliged to go down. On another day with another referee they may both have gone unpunished. Cahill admittedly looked rather silly leaping in the air, but again it could be argued that he had nowhere to go with two Hull defenders converging on him at the same time. They pulled out avoiding heavy contact but he was already airborne by then. Fine margins all, and almost impossible for the referee to get it 100% right.
The bottom line is that perhaps we should take the rough with the smooth and have some perspective here. We can't wind the clock back to a more halcyon time, we are where we are. Diving and cheating is part of the professional game, and frankly we should leave it to the referees to deal with it. Sometimes they will get it right, and sometimes they won't. If you live by the sword then perhaps you should accept that you might die by the sword.
If a player in your team wins a penalty with a dive and from that penalty the resultant goal wins you a trophy, how many of you will turn round and say the victory has been besmirched and sullied by cheating? Not many, I would guess.
David 'Stamford Chidge' Chidgey presents the award winning Chelsea FanCast TV show and podcast which can be seen every Monday at 19.00 on chelseafancast.com or You Tube or heard at mixlr.com/chelsea-fancast/ or downloaded from ITunes. Follow us on twitter @StamfordChidge and @ChelseaFanCast