Chelsea star Frank Lampard believes that the key to Roberto Di Matteo's success at the club has been the way he has handled the players, with the club taking out their first Champions League trophy while the Swiss-born tactician was interim manager.
Lampard admitted that he had disagreements with former manager Andre Villas-Boas over the first half of the season, and as a result of poor performances on the pitch Roman Abramovich took the decision to sack Villas-Boas and place Di Matteo in charge until the end of the season.
And almost like clockwork, Chelsea turned around their fortunes, coming back from a deficit in the Champions League round of 16 to win the final, and qualify for next season's tournament despite not finishing in the top four.
Lampard puts the success down to the way that Di Matteo speaks to the players, and brings together the group to play for a common goal.
"It's certainly possible to create something very quickly," he told Sky Sports. "There's no magic formula in football. You can have the right preparation and the surroundings for a tournament.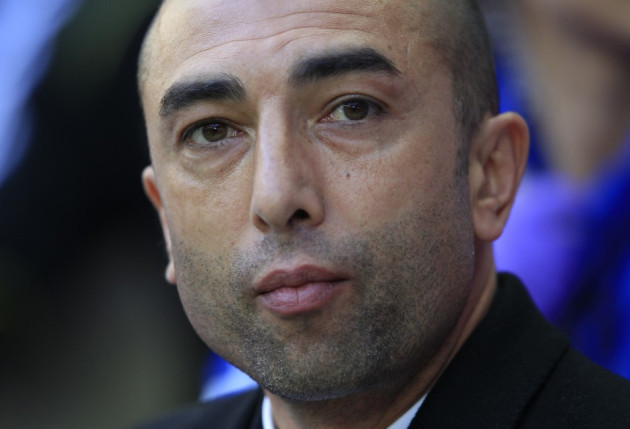 "But in my opinion man-management is of the utmost importance in top football these days. When you've got a very good squad of players, of course there's training and tactics and stuff which are important. But the man-management issue at Chelsea was the huge thing.
"Robbie took players aside and talked to them and made them feel confident. He brought the best out of them, and when you can do that you've got a chance. If England can do that as a group then I still think we've got a great chance."
Roy Hodgson congratulated Chelsea at the time of their Champions League win, and while Lampard wouldn't go into details over the conversation, he admitted to being pleased by the England manager's sentiments.
"I wouldn't want to divulge details of the conversation," he explained. "But he came in the dressing room to say well done and that he was looking forward to seeing us next week.
"It was very much a 'Well done and congratulations', which we appreciated from the new England manager. But he didn't have to do that."
Lampard, who is now pushing 34, won't accept that the 2012 Euros will be his last tournament, even though the Premier League's highest scoring midfielder currently facing the prospect of missing out on Poland and the Ukraine through injury.
"I don't see myself retiring from international football in the near future, so I wouldn't call this my last tournament necessarily," he explained.
"But I'm no fool and I know that age is a factor.
"I will take this as potentially one of my last chances. In the Champions League I had that same mind-set."