Chelsea injury news: Jose Mourinho hopes Thibaut Courtois and Didier Drogba are fit for Stoke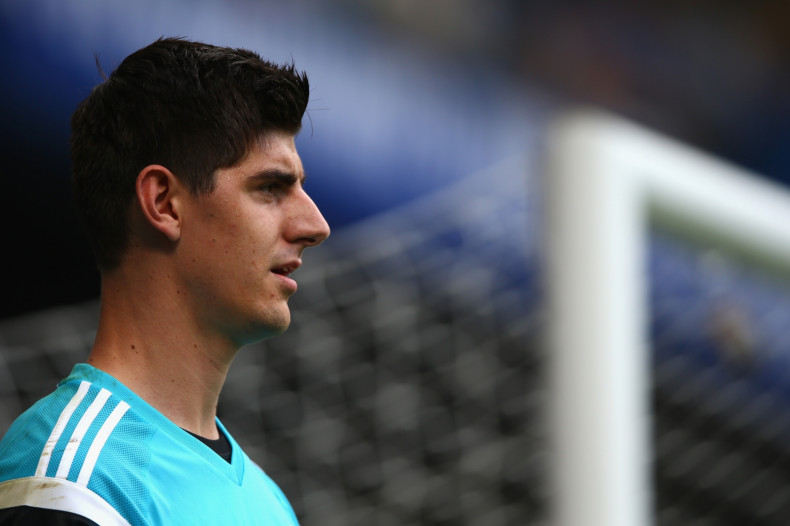 Chelsea manager Jose Mourinho hopes Thibaut Courtois and Didier Drogba will be fit to play against Stoke City on Monday 22 December, while he has confirmed centre-back Kurt Zouma is available for the Premier League game.
Zouma suffered a heavy collision with goalkeeper Petr Cech during the Capital One Cup victory over Derby City on 16 December and was forced to leave the field on a stretcher.
There were concerns he had suffered a serious injury but Mourinho played down worries, claiming the young France international was fit to play.
"He is fine," the manager said in the press conference ahead of the Stoke game.
Meanwhile, Drogba and Courtois need to be assessed before a decision is made on whether they will play.
Asked whether the 'keeper would be available, Mourinho said: "I think so. I can't confirm 100% but I think so."
"Drogba had an ankle problem but as the game is on Monday, I hope him to be fit."
The veteran striker limped off in the second half of the game against Derby after twisting his ankle, while the Belgium international keeper has missed the last two games after suffering a minor muscle problem while training.
The Blues visit the Britannia Stadium at the start of the Christmas busy period, then will host West Ham at Stamford Bridge before two away games, at Southampton and Tottenham Hotspur.
Mourinho said: "Every game is three points and important. The accumulation is not for one team – it's for every team. Everybody is in the same circumstances. Some are lucky to have easier fixtures in this period but that's the draw.
"For us it's three away and one at home. Even the one at home will be a London derby against one of the best teams in the competition. Tottenham, Southampton and Stoke now are difficult for us but we are ready."
Asked about their Premier League title prospects, he said: "There is still a long time to go. Not even 50% of the league is played. Teams with less than 10 points difference are still in the title race."