Chelsea midfielder Frank Lampard wants former manager José Mourinho to return to west London, pointing out that managerial stability is a vital ingredient in the long-term success of any club. The 34-year-old England international also indicated he was a big fan of the present Real Madrid boss.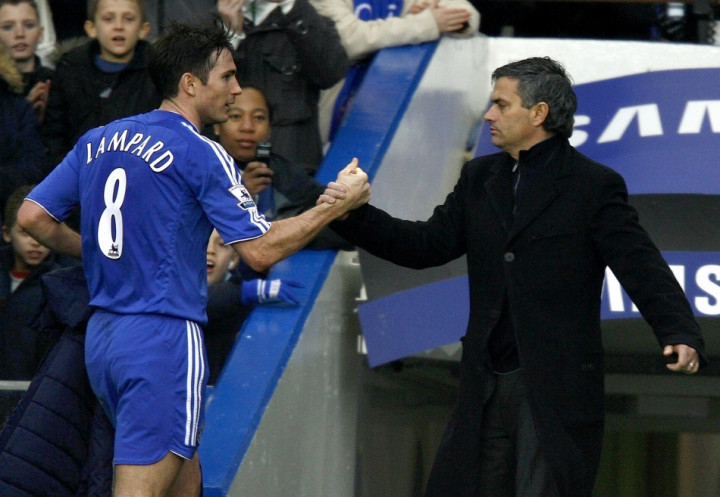 "It would be nice if a manager could come in and have a good crack at some consistency and stay in the job. We all understand we've had some interim managers and the fans and the club would probably be happier if we could get a manager who could stay for more than half a season, or for some period of time," Lampard explained.
The Blues have been linked with the idea of Mourinho returning to London and his former club: an idea fuelled by comments from the Portuguese about managing a former club. Roman Abramovich is unlikely to confirm interim boss Rafael Benitez on a long-term deal, meaning a new appointment is to be expected; the Russian's tenth since buying the club in 2001.
"Jose's an absolutely fantastic manager, one of the legends of the Champions League. There's no doubt about his credentials, whether he comes to Chelsea or stays at Real Madrid or whatever club he goes to, I believe he will be successful. That's all he's ever done and from working with him I'm very, very sure of that," Lampard continued.
The Blues have also been linked with Malaga boss Manuel Pellegrini and Everton's David Moyes, but the former has since ruled himself out of the running, leaving the race a seeming shoot-out between Moyes and Mourinho.
"But it's not for me to talk about the decisions. I wouldn't want to undermine the current manager for the last eight or nine games. There's a manager in place now and although we know what seems to be coming at the end of the season I don't think it's right to speculate who the manager will be next season," Lampard concluded.