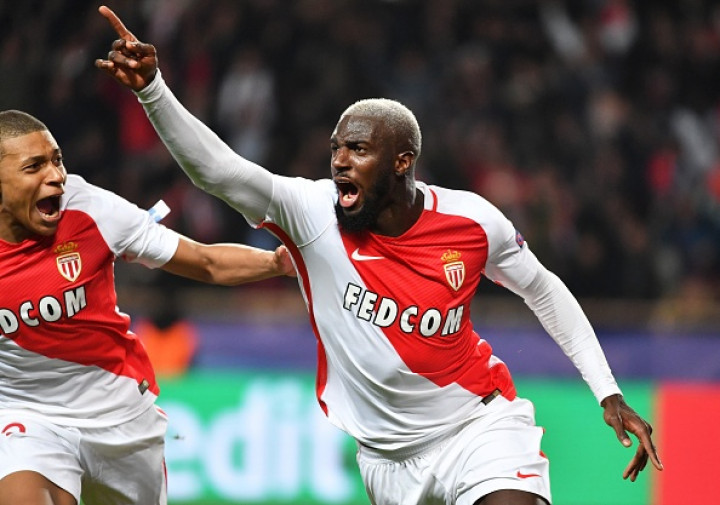 Chelsea will open negotiations with Monaco for midfielder Tiemoue Bakayoko as early as next week, according to reports.
The Daily Telegraph says Bakayoko, 22, is a priority signing for Blues boss Antonio Conte as he sets about the task of strengthening his squad for Champions League football next season.
Monaco expect to receive a number of offers for the France international, who has been linked with Manchester City and Manchester United, and is likely to cost more than €50m (£43m).
Conte is reportedly willing to loan or sell Michy Batshuayi to Monaco in exchange for Bakayoko.
Sources told the Telegraph that Chelsea are also interested in Bakayoko's teammate Thomas Lemar. However, the Blues do not expect Monaco to sell both players to the same club and will focus their efforts on signing Bakayoko.
Conte will be handed a war chest of £200m to upgrade his squad after winning the Premier League title in his first season in English football, according to the Telegraph.
He has suggested that he will sign a number of players in the summer to replace the departed John Obi Mikel, Branislav Ivanovic and Oscar.
The Blues have been linked with summer moves for Everton striker Romelu Lukaku, Southampton defender Virgil van Dijk and Arsenal forward Alexis Sanchez.
Conte confirmed last week that he will be managing Chelsea next season amid reports that Inter Milan were interested in his services.
"Yeah, yeah. But I think we started to work, to do our work, and we have to improve in the next season and to find the right solution to improve," the former Juventus coach was quoted as saying by the Telegraph when asked if he could guarantee that he would still be at Stamford Bridge next season.
"We work only nine months together and I think if you continue with these players you can improve a lot. I think the club wants to fight to win every competition and we have the same ambition, and for this reason we try to keep the best players."