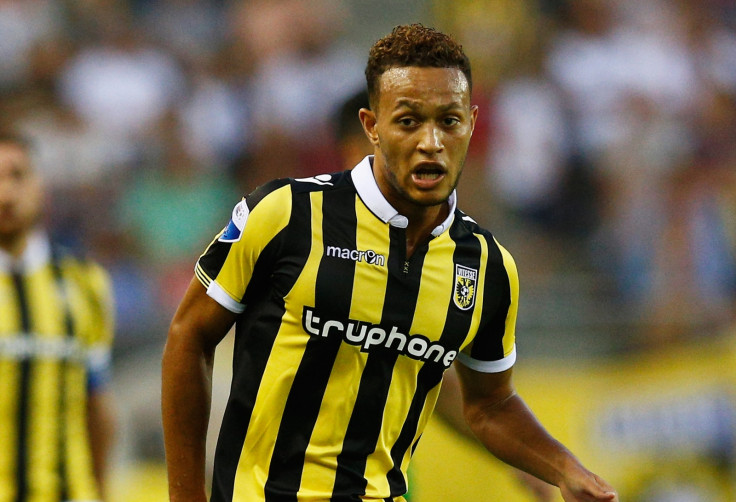 Chelsea starlet Lewis Baker hopes his second successive loan spell at Vitesse Arnhem will help him to earn a desired a return to Stamford Bridge. The 21-year-old midfielder is enjoying his time at the Eredivisie but admitted that his dream is still to play in the Premier League.
The England Under-21 international has been tipped as one of the next big things to emerge from the Chelsea academy since he joined the club in 2005. Former manager Jose Mourinho handed him his first-team debut in an FA Cup victory over Derby County in January 2014 following an impressive season in which he was named Chelsea young player of the year.
The Blues have since sent him on loan to Sheffield Wednesday, MK Dons and successive times to Vitesse in order to let him to continue his development before having a chance to establish himself in Antonio Conte's first-team.
The versatile midfielder enjoyed a productive spell at the Eredivisie side during the 2015-2016 campaign after scoring five goals in 35 appearances.
Baker used that experience in the top flight to lead the England Under-21 side to the Toulon Tournament crown during the summer, winning the Golden Boot after scoring four goals, including one to beat France 2-1 in the final. The English youngster has prolonged the good form in the opening games of the season with Vitesse, having already scored four goals in the first eight games of the season.
Baker hopes to continue the run throw the campaign in order to prove Chelsea he deserves an opportunity at Stamford Bridge.
"It's just the start of the season but I need to keep doing my best every day and keep improving so I can get back to Chelsea, where I'd like to be," he said to the club website. "It's a very good league. There's a lot of young talent out here. There are also a lot of players who have played out here and moved on to the Premier League. If I keep going the way I'm going that's one of my dreams I want to make come true."
The 21-year-old believes that his last season spell at Vitesse was helpful to get him some first-team experience, but believes this second spell is going to be even more important to take the next step into the elite.
"I did OK last year. I came back this season to be a more important player, to get more goals, more assists and to be more important for the team. Everyone knows Holland is a very technical league and it has really improved my skills, more than it has in other places I've been. I have kicked on," he said.
"I know I can still improve on all different areas of my game. That's what I have come here to do. I really want to be more of an important player, and if I can improve every aspect of my game then the better chance I have. I want to be an all-round player."
Meanwhile, Baker explains that the good run in front of goal is not a coincidence, but a result of his new manager decision to give him more freedom to attack from the No8 role.
"Last season, the manager played me in all three central midfield positions – four, eight and 10. It was a bit mix and match. The new manager has seen more of my qualities and realises where I'm more dangerous, so I've been playing in the number eight position on the left of a midfield three where I get in the box, create and score goals as well," he said. "I have improved a lot on the tactical aspect of the game since I have come to Vitesse, for example my positioning and where I need to be on and off the ball."