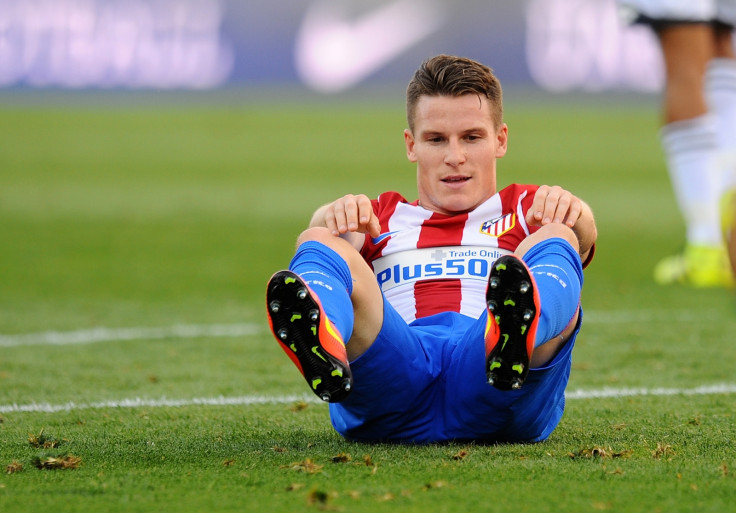 Kevin Gameiro confirmed he turned down Barcelona to join Atletico Madrid because he didn't want to understudy Lionel Messi, Luis Suarez and Neymar at the Nou Camp.
The Frenchman admitted he thus opted to move to the Vicente Calderon this summer, despite manager Diego Simeone telling him his first choice would have been to lure Diego Costa back from Chelsea.
The 29-year-old striker attracted the attention of the Catalan side during the summer transfer window following an impressive 2015-2016 season with Sevilla, scoring 29 goals in 52 appearances for the Andalucian side, including eight in the Europa League to lead them to the crown for the third time in a row.
Manager Luis Enrique wanted him to serve as a back-up for his MSN trident before opting to sign Paco Alcacer in the dying days of the summer transfer window. Gameiro confirms he had an offer to join Barcelona but he snubbed them because he didn't want to play second fiddle at the Nou Camp.
"There was the possibility of going to Barcelona but in my head it was clear I wanted to go to Atletico. When Atletico contacted me, it was clear," Gameiro said to Cadena Cope. "I know it was difficult to play there. When there are players like (Messi, Neymar and Suarez) who want to play every game it is very difficult and I think the Atletico Madrid stile suits better with my skills."
Yet the move to the Calderon was not as straightforward as Simeone had earmarked the signing of Diego Costa as his priority for the summer, while the Chelsea striker was also likely to return to the Calderon.
AS then even reported that the Spaniard called Simeone to put Gameiro's signing on hold as he was ready to force his exit from Chelsea, after Atletico made a big effort by launching a €60m (£52.1m, $67.5m) offer to lure him back to the Calderon – just two years after they sold him to the Blues for €20m less.
Gameiro admitted he was well aware about Simeone preferences to sign the Chelsea star but added: "I didn't mind. Football is like that. Now I'm in Madrid and that's the main thing."
"I prefer someone (like Simeone) who is straight than someone who doesn't tell to the truth. We talk by phone. El Cholo [Simeone] told me he wanted Diego Costa, but it was very difficult to sign him and I was the other option. That's it. I know that I am very different. We have different skills but I don't mind. Simeone told me he wanted me and that was the main thing."