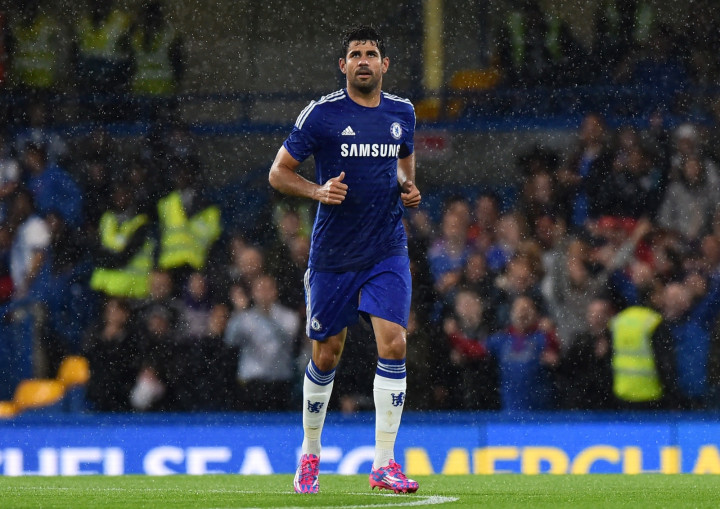 Chelsea manager Jose Mourinho was delighted to have been given a second chance to sign Diego Costa after overlooking the Spanish international while boss of Braga eight years ago.
Costa will lead the Blues attack this season after joining from Atletico Madrid for £32m after enjoying a campaign during which he won the La Liga title and helped his former side reach the Champions League final.
And on the eve of the Chelsea's opening game against Burnley, in which Costa is expected to earn his first appearance for the club, Mourinho has spoken of his delight of finally securing his man.
"To be fair when he was in Portugal I had a look at him, so everybody was blind, including myself," said Mourinho of Costa. "He can be the star, yes I know.
"He's still the guy that comes from a very small village behind the sunset. His village is behind the sunset - you want to arrive there, and it's difficult to arrive.
"He's still that guy, the way he behaves, the way he acts, the way he interacts, he's still that naive, pure, simple, humble guy."
Though Costa is a physical, uncompromising presence in attack, his off-the-field demeanour is in stark contrast according to Mourinho, who says the Brazilian-born forward is not using the language barrier between him the rest of the Chelsea squad as an issue as he settles in at Stamford Bridge.
"He's such a communicator, he's such a group guy: he's such a happy man that despite not speaking more than 10 words in English, he still speaks with everybody," the Chelsea manager added. "He can have a conversation and interact with everybody, and he doesn't understand one single word the person is saying.
"But just because of his gestures and body language, and happiness and so on, everybody likes the guy so much. And he comes from Atletico, he comes here, and adapts quickly, he's the happy guy in the group, he's not shy. It's fantastic.
"I say to him every time, 'Do you need me to explain something in Portuguese?' And he shrugs and says, 'I understand everything.'
"Football-wise [he understands], especially in football meetings and videos, and my comments and so on. I think he goes in the direction I want him to go. He's a clever guy."