Atletico Madrid have admitted that they will consider selling Radamel Falcao in the summer, with Chelsea and Manchester City believed to be chasing the striker with deep pockets to pay up on transfer fees.
Falcao has starred in La Liga, keeping up with the likes of Lionel Messi and Cristiano Ronaldo on the goal front, and the Colombia international's performance against the Blues in the Supercup was just a taste of what he could deliver to the Premier League.
And as Roberto Mancini went to scout Falcao against Malaga on Saturday, Atletico general manager Gil Marin has admitted that if Mancini or Chelsea came knocking, they might have a deal.
"€60 million for Falcao would solve all the economic problems at Atletico," he told COPE Radio. "I can say for sure, though, that he will stay with us until the end of the season. Not only will he stay, but so will all the players that the coach wants to stay.
"We will fight to perform a miracle which is what we are doing with what we have available.
"In Europe there are 50 clubs with more income than we have. If we were to sell Falcao for €60 million then that would cover our debts."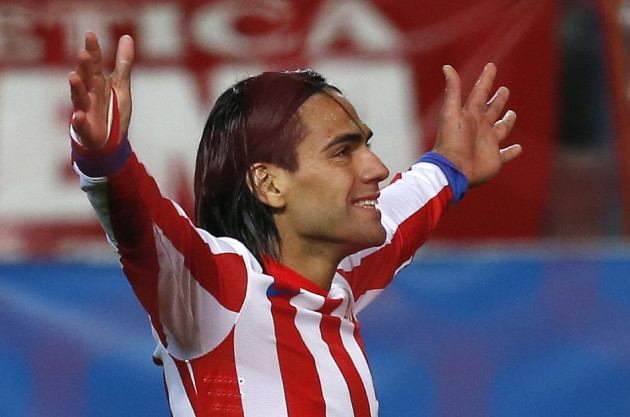 Falcao is currently on a sky high wage at Atletico, and though the club are currently second in the Spanish table, Marin admitted that if the side go another season without Champions League then Falcao could easily be Chelsea or City bound.
"If Atletico do not qualify for the Champions League or cannot afford to meet his wage demands then I do not think that Real Madrid could afford him either," he explained.
"We have to do impossible things and take risks so that the fans can have the team that they want. It is difficult to maintain."
For Chelsea in particular, Falcao would be a very attractive prospect up front, with Fernando Torres lacking consistency in his performances.
And should the star not be available until next summer, that will give Roberto Di Matteo time to see if his current striker is good enough by the end of the season to build a team around, or whether competition for the place needs to be introduced.