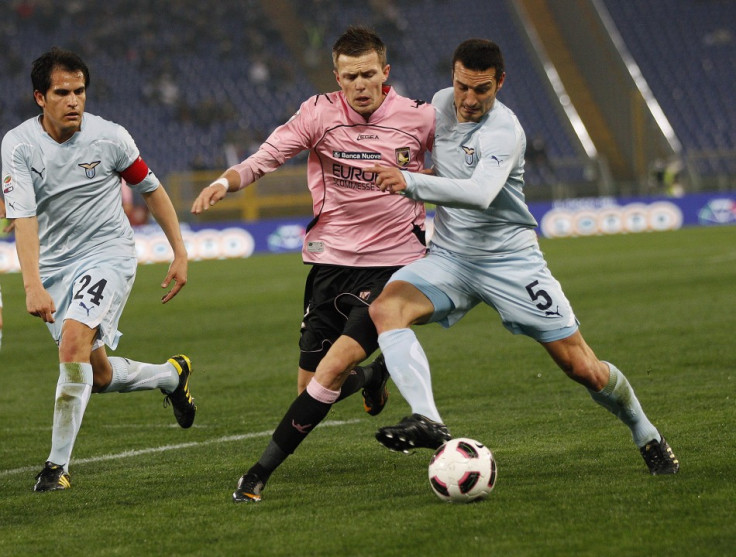 Chelsea will have to meet Josip Ilicic's release clause if they hope to land the midfielder, according to Palermo sporting director Luca Cattani.
Ilicic has starred for the Italian side since moving to the club in the 2010 summer, and has scored nine goals in 44 appearances for the side.
Chelsea have been connected to the star on numerous occasions over the last transfer window, but Cattani insists that Ilicic won't leave the club for a cent less than his release clause, which is believed to be around £21.5 million.
"We have no need to sell because it would weaken the team. The player will only be sold in January if Chelsea or another club pays the release clause," he told Sicilian newspaper Il Giornale.
"Josip does not want to move. We've spoken with him and he is very close to the club and the fans. At the moment I would say that Ilicic will stay at Palermo for a long time."
Chelsea are on the lookout for more players as the January transfer window rolls around, with the club facing a tough battle with Liverpool, Tottenham and Arsenal for a top four spot.
And with current title leaders Manchester United and Manchester City to contend with as well, Andre Villas-Boas has admitted that he might be in the market come January, with money not a problem at Stamford Bridge.
"We have to decide if we want to strengthen the squad or not," Villas-Boas said yesterday.
"We'll have to see if we are approached by any club regarding our players, which can happen as well, and then make the wisest of decisions."
When asked if he thought finances might be an issue for Chelsea, Villas-Boas responded: "Not in the sense of the amount of money that is available. It has never been a problem in this club, as you know."
Ilicic is certainly one of Chelsea's reported targets, but whether he actually wants to move or not remains to be seen.