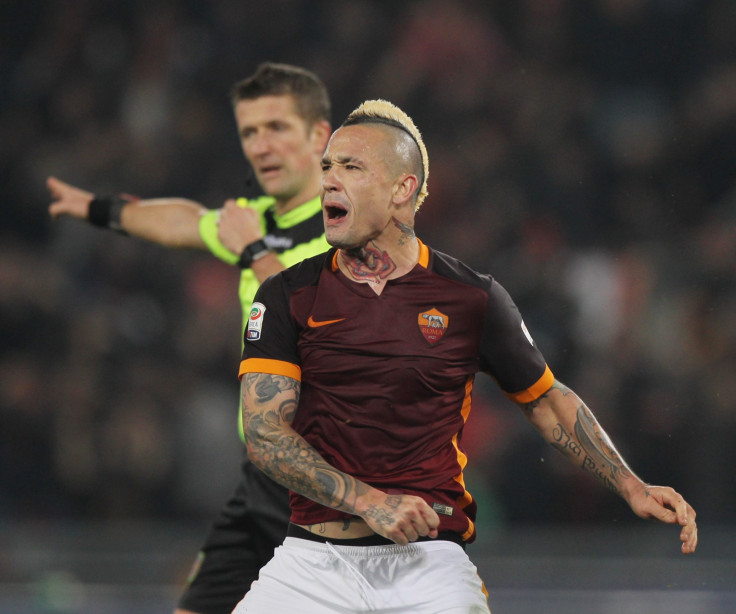 Chelsea midfielder Eden Hazard would love Radja Nainggolan to join the Stamford Bridge club. The Belgium international has revealed that he and fellow Chelsea star Thibaut Courtois would relish the chance to play alongside their compatriot Nainggolan in West London.
Nainggolan is reportedly the subject of a £23m ($32.5m) bid from Chesea, but the midfielder is yet to decide whether he wants to make the switch from Roma.
"Thibaut Courtois and myself would love him to come to Chelsea," Hazard said, according to The Indepedent. "I think he is one of the best midfielders in the world."
The 28-year-old has previously admitted he is a transfer target of Chelsea's new boss Antonio Conte. The Italian tried to sign Nainggolan when he was in charge of Juventus, but could not convince him to make the switch on that occasion.
"[Conte] already wanted me when he was the Juve manager, but I'd already said I would never leave Roma for Juve. Now he tries to get me to Chelsea," the Belgian said recently.
"I know Chelsea are a big club, but I have to take several things into account. It's not easy to leave Italy behind after 12 years. I won't leave for a small difference."