Chelsea's Brazilian star Oscar says he wants to follow in the footsteps of the likes of John Terry and Frank Lampard, and become an integral part of the side that has in the last 10 years become a force to be reckoned with in both England and Europe.
The 21 year old was on fire once more for the Blues as they defeated Arsenal 2-1 on Sunday, with Roberto Di Matteo making his intentions clear to concentrate on giving the club's recent signings a chance to show they are the future while Lampard and Terry take somewhat of a step back.
And Oscar is just as keen to show he will be a star for Chelsea in the long term as Di Matteo is for the playmaker to show his potential this season, saying he wants to be a club idol.
"I hope to have the same path as Lampard and Terry here at Chelsea," he told the Daily Mirror. "They have a great career at the club and are very important for the squad. They are big idols."
Oscar is hoping to use his experience with Chelsea and in the Premier League to take Brazil to higher heights as well, with the former Internacional man's sights set firmly on adding a World Cup to his achievements.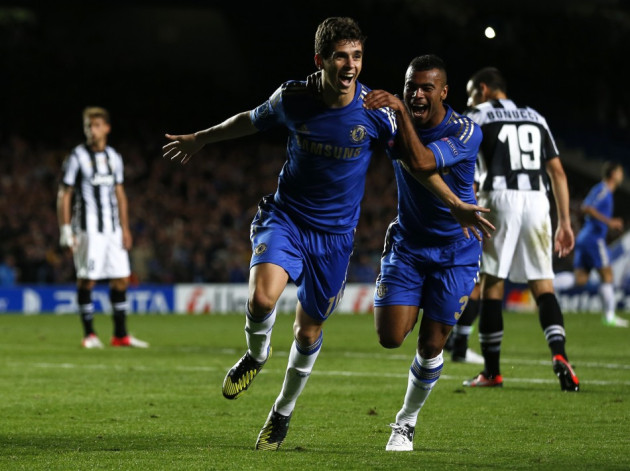 "Like the Brazilian League, the English League is also very balanced," he explained. "But I believe it's the strongest league in the world, especially because the best players play in England.
"This move to Europe will be key for me to mature. The national team have many young players who will need to know how to handle the pressure of playing a World Cup at home.
"Despite that, I'm confident we will do well, as our players are very good. We will do everything we can to win the World Cup."
The youngster is particularly looking forward to building on his brilliant goal against Juventus in the Champions League group stages, saying: "They [the English] will certainly follow me more closely now.
"When I played against Juventus, whenever I touched the ball, people looked at me in a different way. I hope I keep playing at a high level here."