Chelsea Preparing to Recall Marco van Ginkel from AC Milan Loan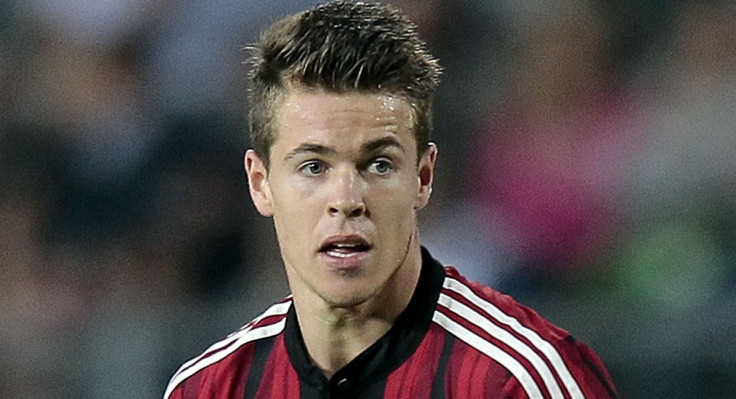 Chelsea are expected to recall midfielder Marco van Ginkel from his loan spell at AC Milan with the Netherlands international having made just one appearance this season.
Van Ginkel joined Milan on a season-long loan deal from the Blues following a season marred by a cruciate knee-ligament injury which restricted the player to just two Premier League appearances.
However, Van Ginkel's return to regular first team action has stalled with the 21-year-old making just a single 31-minute appearance for the Italian giants and according to his representative Chelsea are looking to pull the plug on the deal.
"The build-up in the beginning at Milan was good. Marco began the season on the bench and it was expected as he was getting used to a new club and country," agent Karel Jansen told FOX Sports.
"But even after he recovered from the injury he has had very little time on the pitch. We were not happy about it and it went against all logic.
"We made it clear that this was not intention when he joined on loan. Marco did not have to go to Italy and do nothing. Look, if he wasn't very good, this treatment was understandable but a fit Van Ginkel would walk into the Milan side.
"Chelsea have not pulled the plug but they might if the current situation continues."
Chelsea would likely send Van Ginkel out on a second loan spell in the January transfer window in a move which would mar relations between Milan and the west London club.
Jose Mourinho, the Chelsea manager, was reportedly fuming with Liverpool for overlooking Victor Moses during his loan spell at Anfield last season and is expected to be similarly disappointed with the treatment of Van Ginkel.
Van Ginkel is one of 26 first team and youth players currently out on loan this season in a move which has drawn criticism given the infrequent amount of successful graduates from the club's academy.
© Copyright IBTimes 2023. All rights reserved.