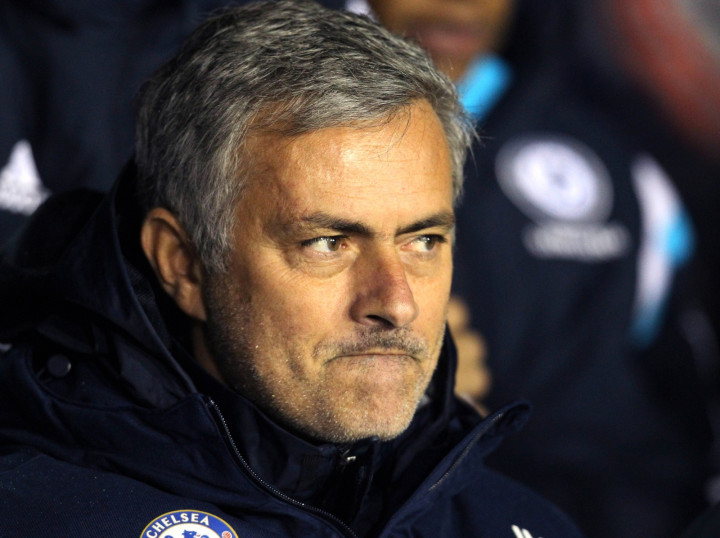 Jose Mourinho has admitted he "maybe go a bit to far" with the critics to Chelsea fans for their lack of support during the win over Queens Park Rangers in the London derby on Saturday 1 November.
The manager said "playing at Stamford Bridge is like playing in an empty stadium" while he blamed the supporters for Chelsea's slow start to the game against their London rivals.
Some supporters have expressed their disappointment with the manager, claiming he has broken an unwritten rule by criticising supporters who pay their money to back him and the team.
When asked by reporters about his comments, according to the club official website, Mourinho said: "Everybody knows how much I love the club, how much I want the club to improve and how much I want to be part of the club for the future.
'When everybody knows that, even a moment of criticism has to be analysed with different eyes, with the eyes of someone who knows why I came back to Chelsea, why I'm here with my heart and why I want to stay for a long time."
Mourinho justifies his words due to his passion for Chelsea but admitted he maybe go to far with the criticism to the fans.
"I'm just somebody that loves football a lot, I love my job and I'm lucky to do my job at a club I like so much and have such a connection. Maybe that makes me lead the club with a different kind of emotion,
"This is not just a job for me, it's more than that because it's Chelsea. Maybe I go a bit too far but I see myself in the stands watching Chelsea and I want to play, I want to help. If I'm not a player I cannot play, if I'm not the coach I can't make decisions to move the game in our direction. If I'm just a fan, what can I do to help? That's just my view."
The Blues have had an almost perfect start to the season in both the Premier League and the Champions League.
However, with Chelsea ready to face Maribor on Wednesday night before their Saturday league trip to Liverpool, Mourinho still expects further improvement.
"I enjoy football and part of the enjoyment is to always try to be better and better. Hopefully, in 10 years' time I will be 60 and some of my players will say the old guy always wants to win, always wants to improve and is always motivated."
"I'm in the best moment of my career and I want to enjoy it. Part of that enjoyment is playing in the best competitions against the best opponents, training the best players and the best clubs, but if you look at matches with a coach's eye you always find things which can be improved. The game against QPR, even during the match, there were situations where we could improve individually and as a team,"