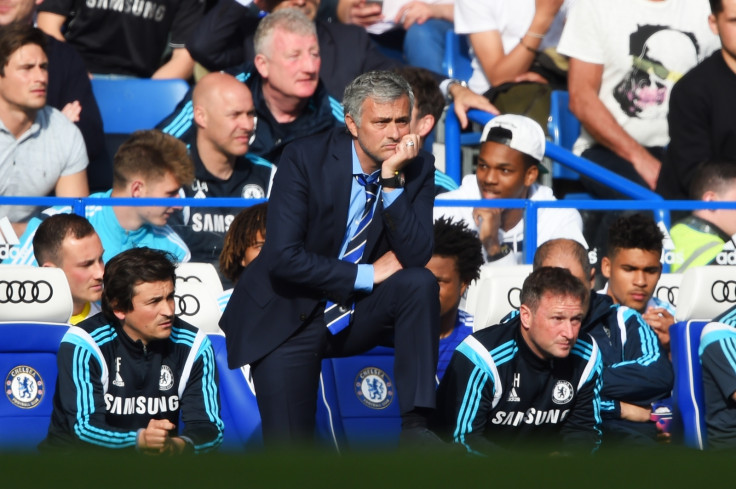 Chelsea manager Jose Mourinho will keep his promise to continue to blood youngsters in the first team before the end of the season after confirming Ruben Loftus-Cheek and Isaiah Brown will both feature against West Bromwich Albion at The Hawthorns.
Loftus-Cheek earned his full Premier League debut in the 1-1 draw with Liverpool and is expected to retain his place in the Blues midfield for the club's penultimate game of the campaign.
And Brown will become the second Chelsea academy graduate to make their league debut in as many matches after Mourinho assured the former West Brom youngster of a run out upon returning to his former club.
Both players are products of a Chelsea youth side that have won the Uefa Youth League and the FA Youth Cup but Mourinho says their progression, rather than silverware, represents the main plus from the season for the academy.
"This year, the most important title for the academy was Ruben, not the European or FA Youth Cup. It was Ruben," Mourinho said.
"Izzy Brown, he plays. I want him to be champion and I want him to have his debut for Chelsea in the Premier League at West Brom. It means double for him to play for Chelsea, to be champions and to play against his old club."
As the summer transfer window approaches, talk has already started regarding Chelsea's activity in the off-season as they attempt to bolster their title-winning squad.
However, Mourinho has not ruled out keeping his signings in the window to a minimum if the likes of Loftus-Cheek emerge to become regulars at Stamford Bridge.
"Maybe [Loftus-Cheek] will end up being better than anyone I buy and, if that is the case, he'll play and the one I buy won't," the Portuguese boss added.
"Academies are a process. It starts with the facilities but it ends with the co-operation between the academy and the first team. At this moment we are working well. The players are the best witness of that work and they feel it. We know we are going in the right direction.
"This year, the most important title for the academy was Ruben, not the Uefa Youth League or the FA Youth Cup. It was Ruben: the best trophy. I'm excited but I keep emotional control.
"If I don't I'd lose the players or help them go the wrong way but, yes, I am excited – but with stability. At this minute, that's what they need."