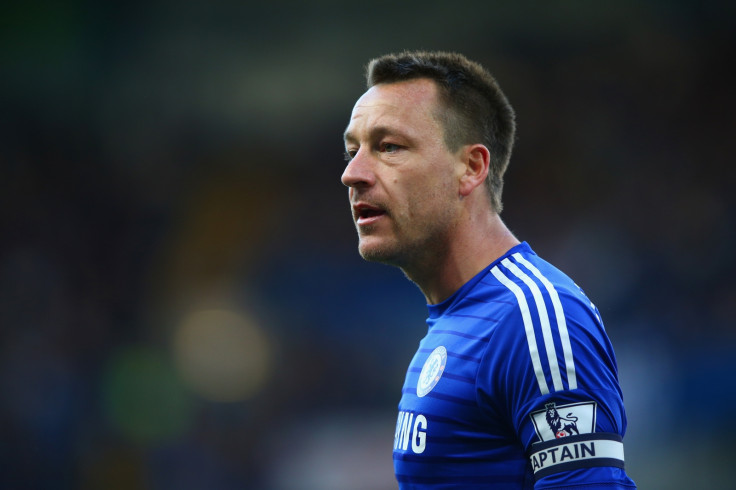 José Mourinho believes he had a positive influence on John Terry, which made him perform at the level he did in Chelsea's Premier League winning campaign this season.
The Portuguese manager revealed that Terry was not performing well under other managers and if not for his presence at the helm, he would not have been offered a new contract. Terry was a bit-part figure under André Villas-Boas and Rafa Benítez, who played a different brand of football to what the England international is habituated to
Mourinho came and changed the system and played to Terry's strengths, which gave Chelsea's back line the strength they were lacking before the former Real Madrid manager came to the fore.
The manager revealed that Terry came up to him asking for a chance to prove himself, which he has admirably done this season. Mourinho has won his third Premier League title with Chelsea, making him the second most successful Premier League manager, behind Sir Alex Ferguson and alongside Arsene Wenger.
"I think he knows that, without me, he probably wouldn't be at Chelsea, in this moment," the Blues boss said.
"But I also know that, probably without him, we wouldn't be Premier League champions. Because, probably, with another manager he wouldn't play. And without playing he wouldn't have another contract.
"If a player is not important, sooner or later he leaves. Under me, he has had already two new contracts."
Mourinho went on to say that before coming to Chelsea he had doubts over Terry's ability to keep up with the game, but the player has proved him wrong on all fronts.
"I thought he was over. Because he hadn't played for the previous two years, two or three consecutive matches," Mourinho continued.
"He was not an option for the managers. He was injured. The managers preferred other players in front of him.
"I thought there was something wrong and that he couldn't get back to his normal level. But when I signed for Chelsea [in 2013] he had one more year of contract and I wanted to respect that year and see what was going on.
"We spoke and he knew my nature: that I owed him a lot, but I'd give him nothing he didn't deserve. He knew that was my way of being a manager, and he was prepared already," he concluded.