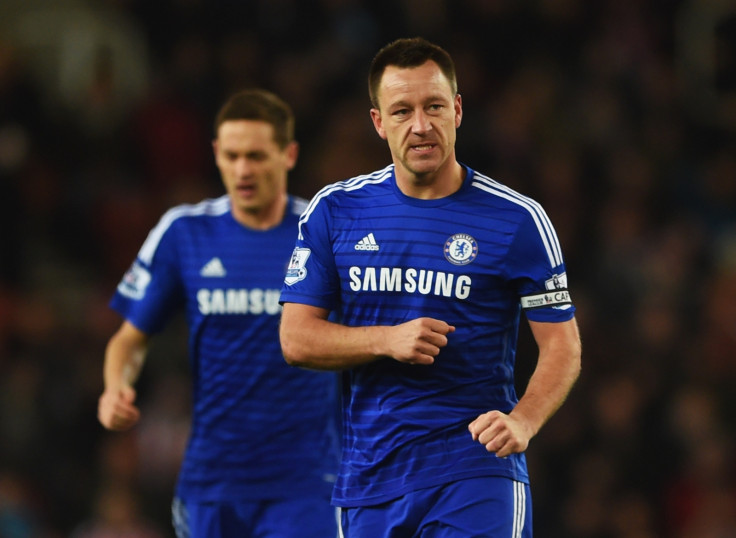 Chelsea skipper John Terry has admitted his desire to remain at Chelsea and is hopeful that the club offer him a new deal.
The Blues legend is on the final six-months of his contract and is yet to be offered a new deal by the club and the defender has revealed that no talks have taken place with the club.
Terry has played a vital part in Chelsea's phenomenal run in the Premier League this season and has started 34 of Chelsea's 39 games in all competitions, but the centre-back has conceded that the club have contracts of more important players to sort out ahead of his.
"No talks have happened yet but the club know my position. Hopefully I know theirs and it will get done," Sky Sports quoted Terry as saying.
"I think we both respect the position. There are a lot more important players to sort out. Eden Hazard has just signed a new contract and, for me, that's the most important for the club," the former Three Lions captain explained.
"I want to stay and hopefully my performances are showing that, and they can keep me."
The 34-year-old defender is product of the Chelsea academy, and he has spent his entire career at the west London club. Following his debut in 1998, the former England international has gone on to make 600 appearances for the club scoring 63 goals.
Terry only signed a one-year extension at the end of last season and admitted that he was a bit tense as it look until the last minute for him to be offered a new deal after he saw long time colleagues Frank Lampard and Ashley Cole leave the club following the expiry of their contracts.
"I was maybe a little bit nervous and edgy last season."
"I will be happy to get one more year and then see how it goes. I am taking it year-by-year. I haven't got much choice. I don't want a rest. I am coming toward the end of my career so it's important I'm playing as much as I can and stay fit," the Englishman added.