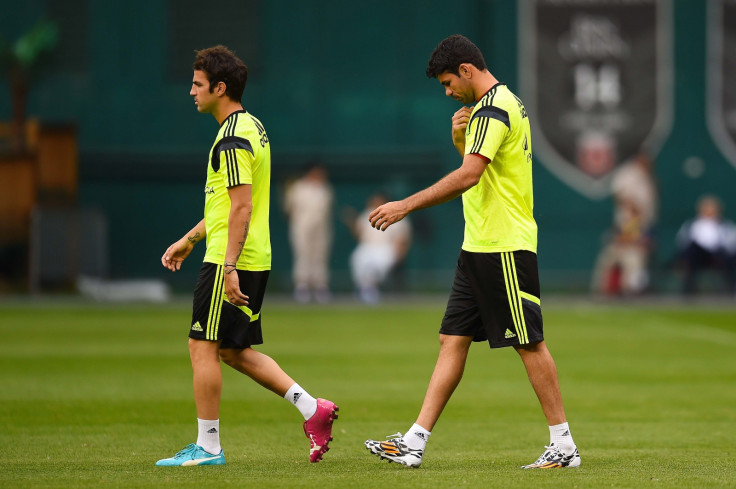 Spanish boss Vicente Del Bosque is ready to hand Juventus striker Alvaro Morata the number nine role ahead of Chelsea's Diego Costa for the upcoming national team games against Ukraine and Holland in March, according to reports in Spain.
Even though Costa has scored 18 goals for the Premier League giants since his summer move from Atletico Madrid, his commitment with Spain has been under scrutiny by both fans and reporters.
Del Bosque trusted in him for the striking role during the Brazil World Cup but, after Spain suffered a humiliating earlier elimination in the group stage with Costa failing to score a single goal, some started to question whether the Brazilian-born's style fits properly into La Roja's tiki-taka philosophy.
The doubts over his commitment to Spain increased further when the striker – along with teammate Cesc Fabregas – missed two previous national team games against Belarus and Germany in November alleging an injury – even though he played for the Blues in their victory over Liverpool, just before the international break.
At the time even Real Madrid star Sergio Ramos questioned the Chelsea duo's commitment to Spain prompting a furious reaction from Fabregas.
"I would like that the players have the same commitment with the national team that they have with their club. But the coaches are those who make the rules. Del Bosque and Grande are those who should make the rules," Ramos said.
While Fabregas responded: "I felt offended and told Sergio how I felt. It really irked me that my level of compromise was doubted."
Del Bosque then tried to play down the debate but, according to AS, Costa is now not his first-choice for the number role anyone being usurped by Morata.
The Spanish newspapers say the former Real Madrid striker has overtaken Costa as the preference of the Spanish coaching staff ahead of the next games against Ukraine and Holland.
AS claim that Del Bosque is still closely monitoring Costa but points out that the boss is also aware about the latest incident with the Chelsea striker and Mourinho's complaints.
Del Bosque is looking for a consistent number nine since David Villa left the national team.
Costa looked to be the first-choice but in recent games he has also proved in recent game with Valencia duo Paco Alcacer and Rodrigo, Barcelona's Munir and Morata himself.
Meanwhile he also has in mind former Manchester City star Alvaro Negredo and even Fernando Torres.