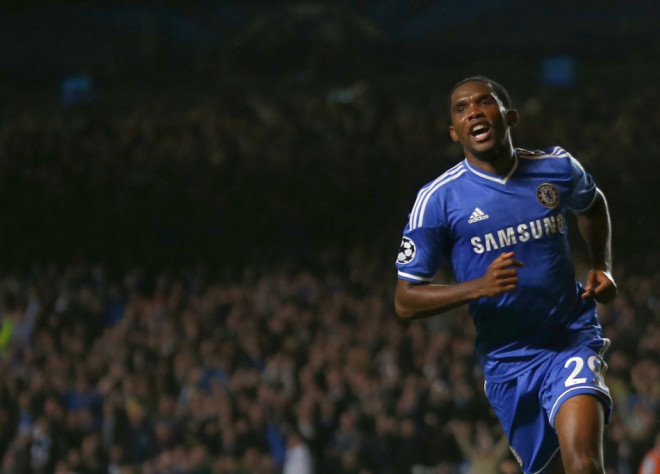 Chelsa striker Samuel Eto'o has hit back at Bayern Munich boss Pep Guardiola, claiming that he didn't respect him when the pair were together at Barcelona after he gave Thierry Henry his number nine shirt.
Following Guardiola's appointment as head coach at the Nou Camp, he oversaw a mass clearout that saw former stars Ronaldinho and Deco told to leave the club. The current Bayern Munich boss also wanted to see Eto'o leave but after the Catalans failed to receive offers for the striker he stayed for one more season.
And even though Guardiola didn't like Eto'o's behaviour the Cameronian managed to find a place in the starting line-up on a consistent basis, scoring 30 La Liga goals in his last campaign for the club.
However, the Chelsea striker has now revealed the extent of his complicated relationship with his former manager, suggesting that former Barcelona boss has made his share of mistakes in management.
"Guardiola has never been a great player, he was just a good player. I told him. He didn't prove anything when he arrived and he said certain things," Eto'o said in an interview with BeIN Sport.
"He gave the number 9 to Henry. Henry was happy. And it was a total lack of respect. I had done a lot for the club."
Eto'o claims that Guardiola didn't even had the valour to speak him face to face about their issues.
"Guardiola has never had the courage to say things in front of me. He passed by the players. Xavi told me they wanted me to stay but I had to talk to Pep. I say never, if you do not respect me, I do not respect you," Eto'o said.
"What hurt me is that they invent things that the press relayed . They wanted to send me to Uzbekistan. I stayed at my place and I told him that he will apologise for that in the future
"He shook hands with me when I was at Inter and I played against Barça, but this was just for the cameras and TV. Behind the scenes before the match, he did not greet me."
Eto'o also responded to Jose Mourinho's recent comments about his age.
"He becomes someone else in the build-up to matches. Like any human being, he sometimes loses his mind. He proved it sometimes like when he did it with me [by calling me old] but he takes all the pressure on himself."