Kalidou Koulibaly will consider any lucrative offers that come his way this summer having already received one from Chelsea, according to the player's agent.
While John Terry will remain with the Blues for at least another year, a new centre-half remains a high priority for Antonio Conte, with Kurt Zouma not expected to be considered for selection until September as he continues to recover from a serious knee injury.
Koulibaly, 25, has emerged as a candidate for the role, fuelling talk of a move to Stamford Bridge in an interview with L'Equipe in June when he suggested he could soon hold talks with the newly-appointed Chelsea manager.
Napoli, flush with cash following the sale of Gonzalo Higuain to Juventus, insist the Senegal international will remain at the club and honour his contract, which expires in 2019. According to The Mirror, they have already rejected one offer from Chelsea.
Sky Italy says the Blues have made an offer of £38m. The defender's agent, Bruno Satin, now says there is still an offer on the table from the Premier League club, but insists they are not alone in wanting to sign his client.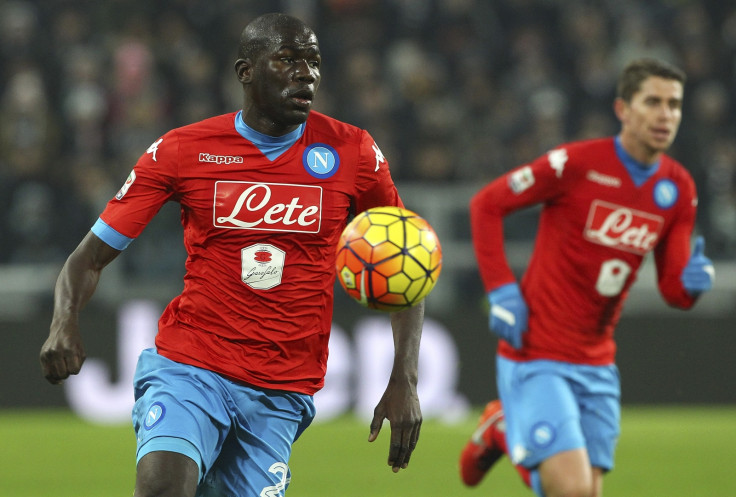 "It is not only Chelsea who want him, Kalidou has other offers. At the moment though, it is all in the hands of Napoli," Satin told Italian daily Il Mattino, as reported by Tutto Mercato. "When there is someone who gives you a much bigger contract than you have already, it is normal for us to think, as this is Kalidou's profession."
Napoli have also said they are ready to offer the player a new contract to ease the tension between the two parties, although Satin suggests he has heard nothing.
"My job is to serve the interest of my client, and if the club want to meet me, they know how to find me."
Conte, meanwhile, is hopeful of adding more players to his squad before the summer transfer window closes.
"I think in the future something can happen with the transfer market, in and out," he said according to The Evening Standard. "We know that in the future, different changes can happen, both in and out, with the players."