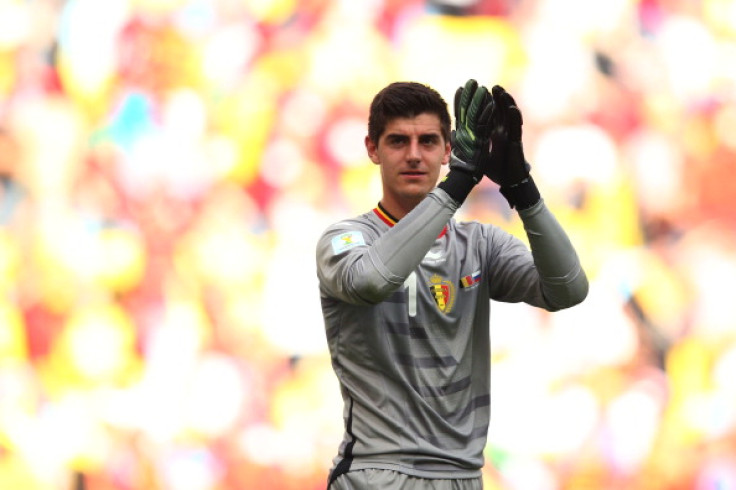 Thibaut Courtois has put his Chelsea future in doubt after admitting that he is unsure of his plans for next season. The goalkeeper, like the Blues, has had a difficult season in terms of results and injury, and with the club facing a sabbatical from the Champions League next campaign, the Belgian could look for a way out of the club.
The former Atletico Madrid star stopper, however, has indicated that Chelsea will have to give its approval as he is contracted to the reigning Premier League champions until the summer of 2019. The Belgium international missed almost three months of the season and returned to action just one game before the loss against Leicester City, which ended Jose Mourinho's second stint at the club.
Courtois agrees that sacking the Portuguese manager was the right move, as Chelsea were heading downwards. Guus Hiddink has since taken over and guided the Stamford Bridge on a 14-game unbeaten run in the league with the hope of challenging for a place in the Europa League next season. The Dutchman is only an interim solution and is likely to be replaced by Antonio Conte next season, and despite being unsure of his future at the club, Courtois is hoping for a better 2016/17 campaign under the new manager.
"I don't know [where I'll be next season]. I still have a contract for three years so we'll see what Chelsea want too. Until now I'd won a trophy every season. I tried to come back as strongly as possible," Courtois said, as quoted by the London Evening Standard.
"It's a pity that we're out of the FA Cup and the Champions League but I'm going to try to finish the season well and have a good European Championship with Belgium. Then we'll start a new season with a new manager [at Chelsea] with the hope of doing a lot better than this year," the Belgian stopper added.