Marko Marin says he wants to prove that he is good enough to play for Chelsea, after the club confirmed a deal with the playmaker in April.
The Blues made a risky move signing Marin three months ago, with the 23 year old still yet to live up to the hype that he will be one of Germany's top players.
And with criticism reaching higher heights as the star was left out of the international side when they travelled to Euro 2012, Marin is keen to prove he is worth the gamble at Chelsea next season.
"There has been some criticism for me to deal with in the last couple of years and that is all part of growing up in this game, but I'm ready to prove I can be good enough to play at Chelsea," Marin told ESPN.
"People can say what they want about me being lightweight and it has been said a lot in recent times, but all that matters to me is improving as a player and I believe I can make it here.
"All professionals have the burning desire to play and I'm no different, but I need to raise my level of professionalism and to perform better than ever to make an impression at this club. Everything I have seen at Chelsea is a step up from what I have been used to, but this is a good thing for me."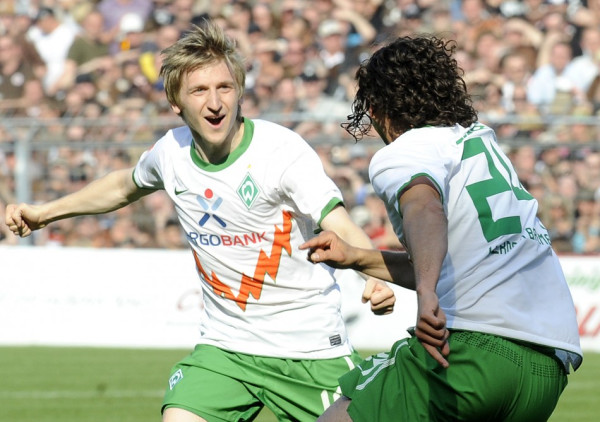 For Marin, competition will be a lot higher for his place at Chelsea than it was at Borussia Monchengladbach, particularly with the club purchasing Eden Hazard this summer as well.
But the star is ready to show that he is up for the challenge, and wants to prove his critics wrong.
"Chelsea have a squad with alternatives for every position and you just have to live with that sort of competition," he explained. "I know I will have to prove myself at every turn, but it's also fair to say that Chelsea bought me to play me.
"I spoke with the manager and he assured me that I was a big part of his plans.
"Some people in Germany doubt whether I can make a success of this move to such a big club, but I have faith in my abilities and have not come here to be a failure."