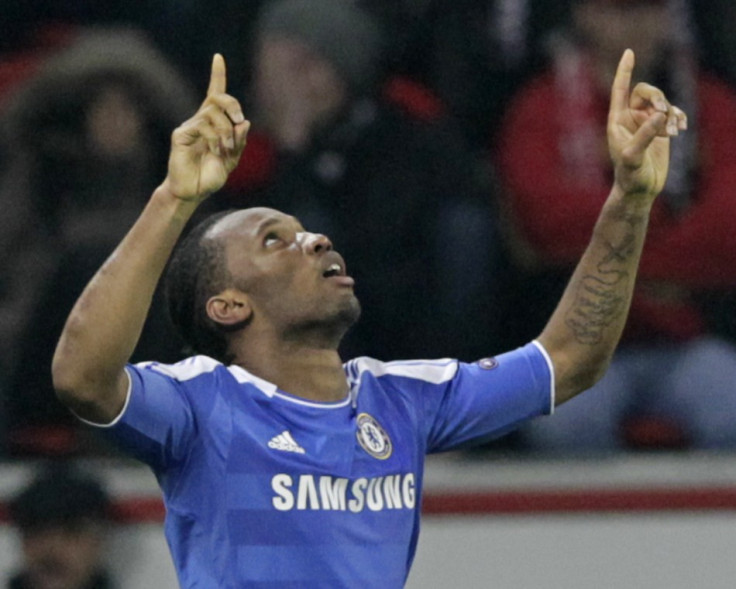 Raul Meireles has made a final plea for Didier Drogba to stay at Chelsea in the next transfer window, as the striker considers his options while contract talks with the London club continue to stall.
Drogba has scored five times for the Blues so far this season, but his contract runs out at the end of the season, and the Ivory Coast international wants a larger extension than Andre Villas-Boas is willing to offer.
And Meireles, who made the move to Chelsea from Liverpool in the summer, believes that if the club are going to mount a surprise title challenge this season, they need Drogba on side and in top form.
"Drogba is the key to this team. We need Didier and his goals," he told The Sun.
"He scored twice against Valencia last week and another against Newcastle and both times he demonstrated his quality at the decisive moment.
"He'll boost our title charge. We have all spoken in the dressing room and our challenge now is to obtain every home point going until the end of the season.
"We had a wonderful nine days in beating Newcastle, Valencia and City, and fulfilled the challenge we set ourselves.
"It was essential to reduce the difference in points between ourselves and City, and also to show them they are not invincible.
"That was an excellent victory, very good for morale, although we realise there is a long way to go."
Chelsea are currently third in the Premier League table, and have recovered from their lull in form that threatened to derail the side's pursuit of the title.
Drogba's future has been the subject of a great deal of speculation over the last few months, and while his agent revealed that he is considering his next move based on finances, the striker insists he is just thinking about doing well for Chelsea.
"My future's not the most important thing right now, the most important thing is to get the team back to the right level," he said.
"At the opportune moment, we'll talk about my future, no problem.
"You need to be playing to be in form, to have confidence and to get your bearings. I didn't have them at the beginning of the season, because I was playing, then I stopped, then I got injured.
"I knew full well if I had more playing time, a bit of continuity, little by little I would have more chance of getting back to my best.
"When my team-mates put me in a good position it's already a lot easier."
And while Drogba's goals against Newcastle and Valencia have been instrumental in picking up the team's mentality, Meireles believes that Mata is also a force to be reckoned with, as Chelsea adjust to Villas-Boas' strategies.
"Juan is the king of assists. I am convinced by the end of the season he will become one of the best players in the Premier League," he claimed.