Chelsea legend Frank Lampard has refused to rule out a move to the MLS in the summer but insists any decision on his future will be closely thought over, in order to increase his chances of playing for England in the 2014 FIFA World Cup.
Three Lions manager Roy Hodgson had warned Lampard to stay in Europe, after his contract with Chelsea expires at the end of the season. Otherwise, it could pose a problem for the 34-year-old to make an entry into the England side for the World Cup. However, Lampard, who has 94 senior international caps, believes a move to the cash-rich league American league would not have any bearing on his performances.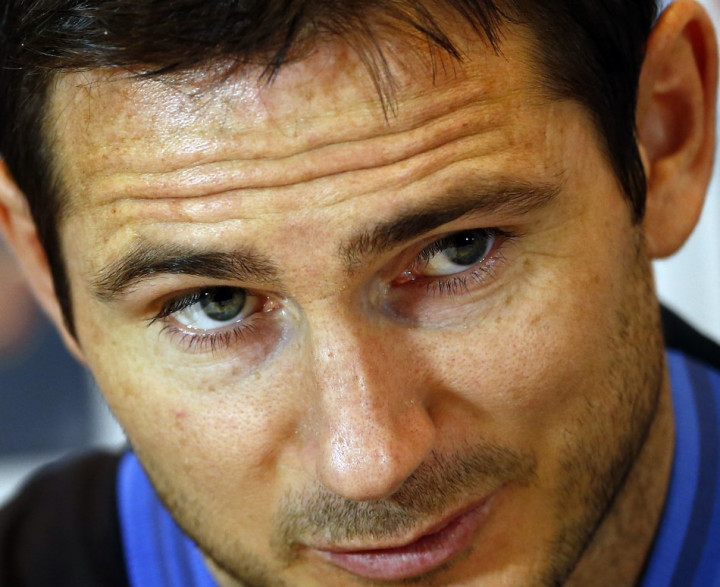 "While I'm available for England - and I certainly am now and in the future - I want to do my best to try to put myself in the squad. I don't think it rules out anything, including America. I haven't had the conversation with the manager about it. I've seen players get picked before, playing all over the world. If there's ever a time, whenever it is, where there's an option of going outside Europe, I'm sure me and Roy would have the conversation about that," Lampard said.
When asked about earning 100 caps for England, Lampard revealed the feat would be a proud moment for him as he has seen Steven Gerrard and Ashley Cole reach the milestone this season.
"I won't lie to you, I watched Steven and Ashley do it, deservedly so, and reach 100 caps and it's a fantastic achievement. I grew up on tales of Bobby Moore from my dad. He's the ultimate England player. So, if I could get into the bracket of 100 caps, I'd be very proud," the midfielder pointed out.
Lampard also stated he would have a conversation with Hodgson, over his comments regarding a move out of Europe, and is hopeful that a truce can be reached with the manager on that issue.
"I've got no problem with what he said. I'm aware of it. But it would be something that me and him would have a conversation about. I wouldn't set my sights past Brazil, but if I'm playing and in good enough form, I'd like to be included. I'll always try to give my all and try to show my form. If that gets me in there, I'll be quite happy," he added.
Lampard's agent Steve Kutner had earlier confirmed that Chelsea have refused to offer the 34-year-old a new contract, in spite of the midfielder playing some of the best football in the Chelsea team. The player has scored 12 goals from just 16 starts this season, with one of the best minutes to goal ratio in the league.