Romelu Lukaku believes that Chelsea should offer Frank Lampard a new deal rather than let him leave in the summer on a free transfer.
Lukaku, who has impressed during his loan spell with West Brom this season, is one of many young players the club has purchased recently as Chelsea attemptto bring a new generation of title winners to Stamford Bridge.
While Chelsea are looking to bring fresh blood into the team a number of the older generation are being shown the door. But Lukaku insists that Lampard still has a lot to offer the Blues in the future, with the midfielder playing an integral part off the pitch as well as on it.
"He was one of the guys who helped me a lot and he introduced me to training and I am really grateful to him and really happy," he told Sky Sports.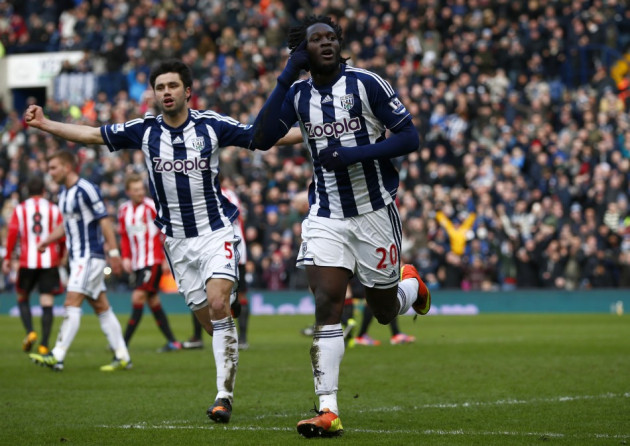 "He is very important and one of the key players and hopefully he gets an extension."
Lukaku's future has also been the subject of much speculation but the striker insists he isn't considering his future right now, and wants to continue contributing to West Brom.
"I am just waiting until the end of season, I am just performing for West Brom at the moment we will see what will happen and I don't want to talk about it either," he explained.
Lukaku also said he would like for fellow Belgian Christian Benteke, who is currently playing for Aston Villa, to make a move to a bigger club to show he is capable of competing against the best.
He said: "I think, I hope Christian will make a move to a big club so he can improve his game as well.
"This will be also important for the national team, like I want to go back to my parent club in the future - but we are doing well and I hope it will continue."