Radamel Falcao has admitted he is unsure over where his future lies, as Chelsea continue to be strongly connected with a January move for the Atletico Madrid striker.
Fernando Torres has so far failed to live up to the hype at Stamford Bridge, and with Didier Drogba now out of the picture the Spaniard is fast running out of excuses for his inconsistent form.
Meanwhile, at Torres' old club, Falcao is continuing to impress, being outscored by only Lionel Messi and Cristiano Ronaldo in La Liga so far this season.
His performance against Chelsea in the Super Cup was one to make Roberto Di Matteo take notice, and now he says that his future at Atletico is far from certain.
"I am calm. I don't even know what I'm doing tomorrow," Falcao told Ball Point. "I am happy here and enjoying things at present. I am not thinking about leaving, only in playing this season, and I hope everything goes well.
"The club has needs and it depends on certain results. There are many factors. The economy of the club, entering the Champions League.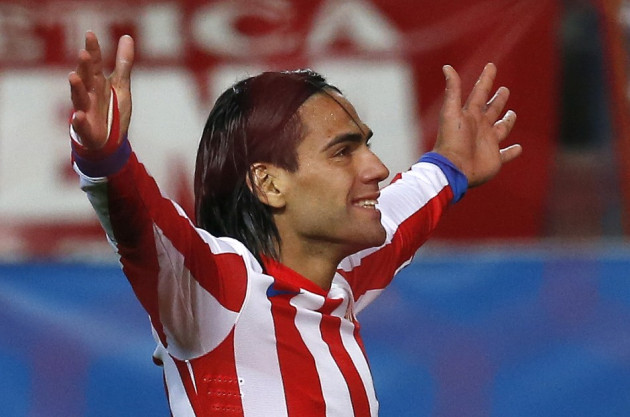 "Later, Atletico and the responsible people will decide what to do with my future. Many times the players are the last to know."
Chelsea have found solace in Juan Mata's scoring this season, which alongside Torres brings the duo's tally to 13 so far across all competitions.
But should Falcao make an immediate transition to the Premier League, like many are saying the Columbia international can, he would do a lot to assist Chelsea's push to be back in serious contention for the domestic title at the very least.
And without the issue of being cup-tied, Falcao could also slot immediately into the Champions League line-up as well, making him especially tempting if Torres continues to struggle until the turn of the new year.
This week Falcao was named as one of 23 players on the shortlist for the Ballon d'Or award, and the striker insisted that he was in the company of some of the greatest players the world has seen.
"I think there are several players who have done a lot this season to deserve it, thanks to their achievements with both their clubs and national sides," he told FIFA.com. "It could be Lionel Messi, Cristiano Ronaldo or Andres Iniesta. They are some of the players who have stood out in the past season."