Jimmy Floyd Hasselbaink has claimed that if Chelsea purchase Radamel Falcao in the January transfer window, it could be positive for Fernando Torres, with the striker able to offer competition to the Spaniard as he continues to display inconsistent form.
Torres has looked back to his best at times in recent weeks, scoring against the likes of Nordsjaelland, Sunderland and Moterrey, but in big matches the star seems to go missing when the Blues need him the most.
Chelsea have persevered with the striker, who broke the English transfer record, for nearly two years now, and though he failed to flourish with competition from Didier Drogba, Hasselbaink says he may do better if Falcao were pushing him for the starting spot.
"When you've signed a striker for £50million you want him to score every game but that is not being realistic or fair," the Dutchman told Talksport. "If you look at all the top teams in this country they have got three or four top strikers breathing down each other's necks. It's only healthy to have that.
"You have to have competition. You have to have someone who wants to take your place as it gets the best out of you.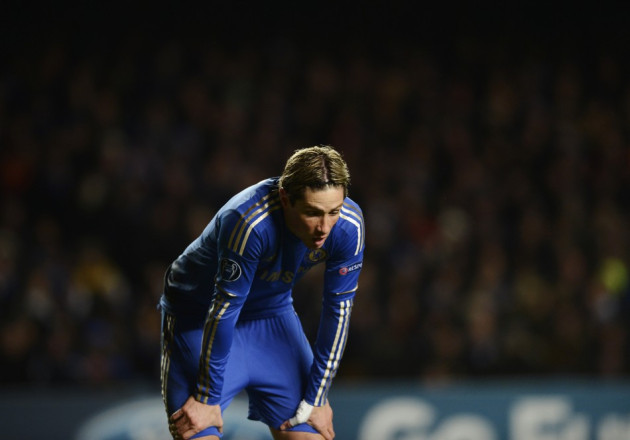 "Chelsea should have another top striker like Falcao to compete with Torres."
Falcao has long been connected with a move to Chelsea, with Roberto Di Matteo believed to be a big fan of the Atletico Madrid star.
His season in La Liga so far has been rivalled only by Lionel Messi and Cristiano Ronaldo for successes in front of goal, and with Torres continuing to disappoint, it seems the only option for Chelsea is to build on their striking options if the side want to challenge for the title.
The Blues are currently third on the table, but since Di Matteo was sacked, the side have struggled to maintain the form at the start of the season that made the Manchester clubs particularly wary of the west London side.