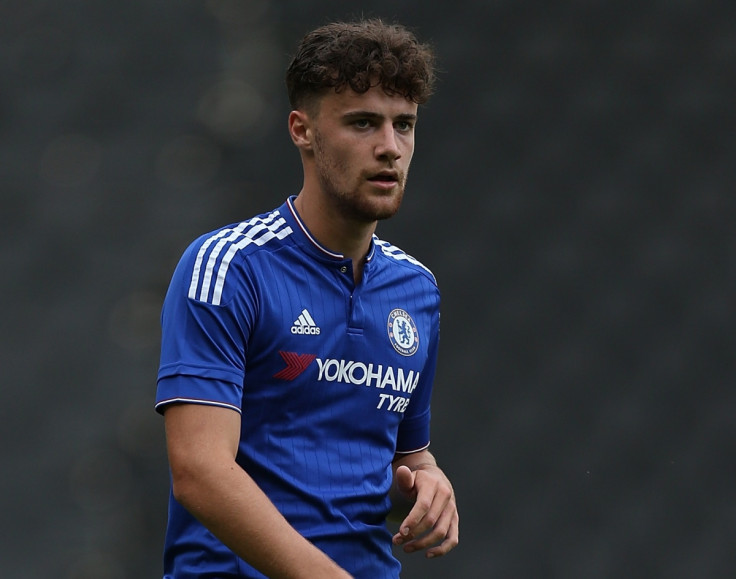 Chelsea youngster Alex Davey has confirmed on Twitter he has signed a new contract with the Premier League champions. Davey, a 20-year-old defender to have come through the Blues' academy, is currently on loan at League One side Peterborough United but has committed his long-term future to the Premier League side.
While Chelsea are yet to release a statement, Davey broke the news via his personal Twitter account. "Happy to have signed another contract with Chelsea, it has been 10 years at the club now loved every minute of it," he wrote.
Davey is one of 33 players currently on loan away from Chelsea. He has featured nine times for the Posh this season. He initially joined the club on a month-long deal but that was extended at the beginning of September, having spent last season at Scunthorpe United.
He becomes the second Chelsea player to sign a new contract in recent days after Brazil midfielder Ramires signed a new four-year deal on 29 October.
Chelsea have found little reason to cheer this season with the club succumbing to their sixth defeat in 11 league matches at home to Liverpool on Saturday 31 October. A brace from Philippe Coutinho and another from Christian Benteke saw Jurgen Klopp's side come from behind to claim a 3-1 win at Stamford Bridge and pile more misery on under-fire manager Jose Mourinho.
While fans in attendance cheered the manager's name towards the end of the game, Mourinho was still questioned over his future at the club.
When asked if he thought the Liverpool defeat was his last match in charge, he told his post-match press conference: "No, I don't. I will go home to find a sad family then I will try to watch some of the rugby and disconnect a little bit from this then I will start preparing the training session for tomorrow morning for Wednesday's game."