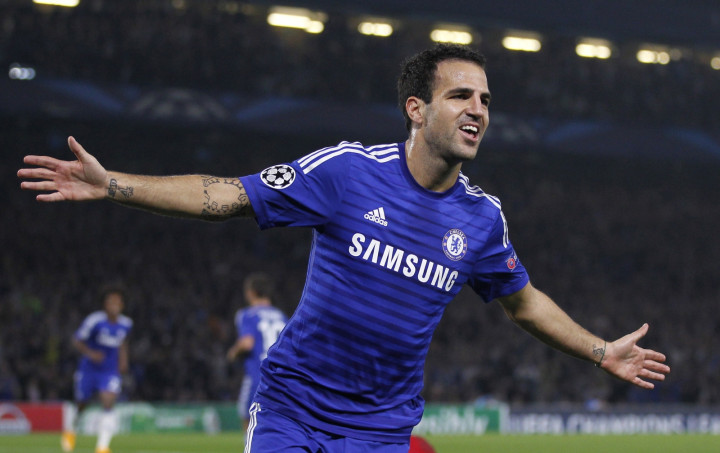 Chelsea star Cesc Fabregas has opened up about his move to the Blues and how it was Arsenal which rejected him and not the other way around.
The Spaniard was asked to find a new club by new Barcelona boss Luis Enrique and Fabregas has revealed that the Premier League was the only option as he didn't want to play in any other league.
The former Arsenal skipper has admitted that the Gunners had the first-option to buy him back but they said no and according to the Spanish international, the reason was they had Mesut Ozil.
He then joined Chelsea for a reported £30m, and has made a great start to his career at Stamford Bridge.
"I was always going back to the Premier League because, to me, there's no other league around the world that's better than it," Fabregas said, as quoted in the Express.
"Arsenal had the first option - it was written in the contract - and so they could have said 'yes' but they decided not to. They told me now Ozil was there, there was no need for me," the Spanish midfielder added.
But he believes that one has to move on and get on with life and has made it clear that it was Arsenal that said 'no' and not him.
Fabregas had earlier claimed that Arsene Wenger has not spoken to him following his move to the west London club. He understands that Arsenal fans will be upset and angry at his decision, but admits that once his former club turned him down, he had to think of his life and his future.
"That's life. No problem. We move on. Life moves on. Football moves on"
"Changing clubs is part of the game and people must remember it was Arsenal who didn't take up the buy-back option for me," Fabregas reiterated.
"What am I going to do, retire? No way."
"I can understand some people at Arsenal are sad, some people are upset, some people are even angry. But I have to look after myself. I had to make a decision," the 27-year-old midfielder explained.
"Any team I would have gone to, apart from Arsenal, it would have been bad to them," Fabregas concluded.