Cherry Groce Inquest: 'Astonishing' Police Failures Blamed for 1985 Brixton Riots Trigger Shooting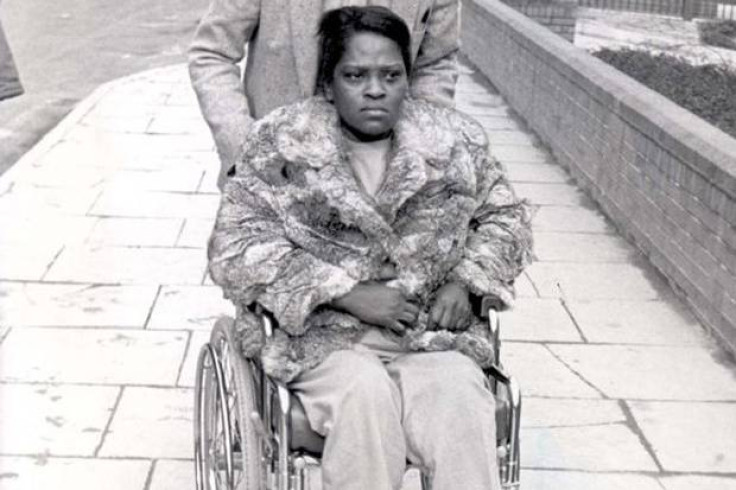 A series of police failures led to the shooting of a mother which triggered the 1985 Brixton riots, an inquest jury has found.
Dorothy 'Cherry' Groce was left paralysed after armed police shot her during a planned raid on her home in south London. Officers were looking for her son Michael, who was wanted in connection with suspected firearm offences.
Groce's shooting led to two days of rioting in Brixton in September 1985. During the disorder, shops were looted and petrol bombs were hurled at police.
Following six days of evidence at Southwark Crown Court, a jury has ruled that police failings contributed to Groce's death.
The jury ruled there were eight police failures in the run up to the shooting, including not properly informing officers Groce's son was no longer wanted by police and failing to adequately check who lived at the property.
The jury concluded: "Dorothy Groce was shot by police during a planned, forced entry raid at her home, and her subsequent death was contributed to by failures in the planning and implementation of the raid."
Groce died at the age of 63 from kidney failure in 2011, 26 years after she was shot. A pathologist linked her death to the gunshot injury she received.
Dr Robert Chapman said he found small metal fragments still lodged in her spine during the post-mortem and her injuries made her more susceptible to illnesses.
The officer responsible for shooting Groce, Douglas Lovelock, stood trial in 1987 for inflicting unlawful and malicious grievous bodily harm, but was cleared of all charges.
Following the conclusion, Groce's family issued a statement in which they welcomed an "honest reflection" of the evidence heard during the inquest.
They added: "It is a clear recognition of the catalogue of serious failures by the police before and during the armed raid on our family home in 1985.
"It is now a matter of public record that the shooting of our mother and grandmother was not a mere accident but instead a result of astonishing failures by officers across the ranks to follow procedures in place to protect innocent members of the public.
"After 29 years on our mother and grandmother's behalf we have achieved the accountability she so deserved but was so denied in her lifetime.
"We hope that our mother and grandmother's tragic shooting and the events that followed have resulted in meaningful learnings on the part of the police and that no family will have go through what we have over these three long and pain-filled decades."
© Copyright IBTimes 2023. All rights reserved.