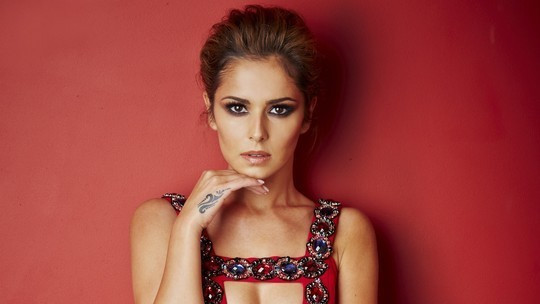 It looks like Cheryl Cole surprise marriage and subsequent name change was a blessing in disguise.
According to anti-virus software maker McAfee, the British pop star has dethroned Hollywood star Lily Collins as the most "dangerous" celebrity to search for on the internet.
An online search for the 31-year-old former Girls Aloud star, who now goes by the name Cheryl Fernandez-Versini, puts internet users at a 15% risk of being directed to a malicious website, said McAfee.
According to the firm's Most Dangerous Celebrity study, many cybercriminals use popular terms such as "Cheryl Cole downloads" and Cheryl Cole mp4s" to attract potential victims before tricking them into downloading a virus or malware.
"The desire for consumers to have access to the latest celebrity information can often make them vulnerable to cybercrime," said McAfee Labs' product manager Samantha Humphries-Swift, as the data was announced.
"Most consumers do not realise the security risks they are exposing themselves to when searching for celebrity videos and images online. But cybercriminals can exploit this desire for breaking celebrity news, leading consumers to sites that download harmful malware onto their devices and compromise personal data."
Mirror star Collins, who topped the most dangerous celebrity to search list in 2012, has dropped out of the top 10.
Although musicians including Jessie J, Alesha Dixon, Ellie Goulding and Rita Ora dominate this year's top ten, Harry Potter star Daniel Radcliffe and retired footballer David Beckham make an appearance.
The top 10 Most Dangerous UK celebrities
Cheryl Cole
Daniel Radcliffe
Jessie J
David Beckham
Alesha Dixon
Ellie Goulding
Pixie Lott
Harry Styles
Lily Allen
Rita Ora